Low-key days at Supreme Court may be ending soon
Resource Links
The Supreme Court began its term with the tumultuous confirmation of Justice Brett Kavanaugh, followed by a studied avoidance of drama on the high court bench — especially anything that would divide the five conservatives and four liberals.

The justices have been unusually solicitous of each other in the courtroom since Kavanaugh's confirmation, and several have voiced concern that the public perceives the court as merely a political institution. Chief Justice John Roberts seems determined to lead the one Washington institution that stays above the political fray. Even Roberts' rebuke of President Donald Trump, after the president criticized a federal judge, was in defense of an independent, apolitical judiciary.

The next few weeks will test whether the calm can last. When they gather in private on Jan. 4 to consider new cases for arguments in April and into next term, the justices will confront a raft of high-profile appeals.

Abortion restrictions, workplace discrimination against LGBT people and partisan gerrymandering are on the agenda. Close behind are appeals from the Trump administration seeking to have the court allow it to end an Obama-era program that shields young immigrants from deportation and to put in place restrictive rules for transgender troops.
Related listings
Resource Links

06/08/2020

Germany's top security official violated the rights of a far-right party by posting remarks criticizing it on his ministry's website, the country's highest court ruled Tuesday.The Alternative for Germany party, known as AfD, whose anti-migration and ...

Resource Links

03/30/2017

Class Action.ComTexas Railroad CommissionVermont Governmentverdictsearch.com www.legaline.com/jury.htm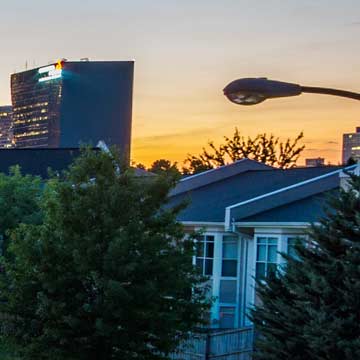 USCIS Adjusting Premium Processing Fee
U.S. Citizenship and Immigration Services (USCIS) announced today it is adjusting the premium processing fee for Form I-129, Petition for a Nonimmigrant Worker and Form I-140, Immigrant Petition for Alien Workers beginning on Oct. 1, 2018 to more effectively adjudicate petitions and maintain effective service to petitioners.

The premium processing fee will increase to $1,410, a 14.92 percent increase (after rounding) from the current fee of $1,225. This increase, which is done in accordance with the Immigration and Nationality Act, represents the percentage change in inflation since the fee was last increased in 2010 based on the Consumer Price Index for all Urban Consumers.

"Because premium processing fees have not been adjusted since 2010, our ability to improve the adjudications and service processes for all petitioners has been hindered as we've experienced significantly higher demand for immigration benefits. Ultimately, adjusting the premium processing fee will allow us to continue making necessary investments in staff and technology to administer various immigration benefit requests more effectively and efficiently," said Chief Financial Officer Joseph Moore. "USCIS will continue adjudicating all petitions on a case-by-case basis to determine if they meet all standards required under applicable law, policies, and regulations."

Premium processing is an optional service that is currently authorized for certain petitioners filing Forms I-129 or I-140. The system allows petitioners to request 15-day processing of certain employment-based immigration benefit requests if they pay an extra fee. The premium processing fee is paid in addition to the base filing fee and any other applicable fees, which cannot be waived.
Business News