Judge: Pretrial release OK for man accused in Capitol riot
United States Courts
A judge has ruled that one of two Oregon brothers accused in the insurrection at the U.S. Capitol will be released from custody Friday to a third-party guardian, where he will be on home detention and GPS monitoring pending his trial.
U.S. District Judge Randolph D. Moss, of the District of Columbia, on Thursday granted Matthew Klein's pretrial release to a Baker County couple after refusing to allow him to stay with his parents. Moss last week cited text messages that showed Klein's mother and father warning Matthew's younger brother and co-defendant Jonathanpeter Klein not to broadcast their roles, noting "braggers get caught," according to court testimony and documents, The Oregonian/OregonLive reported.
Matthew Klein, 24, and Jonathanpeter Klein, 21, both have pleaded not guilty to conspiracy to defraud the United States, aiding and abetting in the obstruction of an official proceeding, obstruction of law enforcement during civil disorder, destruction of government property, entering and remaining in a restricted building or grounds, and disorderly conduct in a restricted building or grounds.
The judge ordered Matthew Klein to be released to a woman who is retired from Baker County government and lives with her husband, a prison guard at the Powder River Corrections Facility, court documents said. He'll be released on Friday once he is fitted with a location monitoring device.
Jonathanpeter Klein also has asked for pretrial release to a third-party guardian, under home detention and GPS monitoring. Federal prosecutors don't object. His release hearing will be held in early June.
Related listings
United States Courts

07/30/2017

There are 13 appellate courts that sit below the U.S. Supreme Court, and they are called the U.S. Courts of Appeals. The 94 federal judicial districts are organized into 12 regional circuits, each of which has a court of appeals. The appellate ...

United States Courts

07/30/2017

U.S. Supreme Court The Supreme Court is the final judge in all cases involving laws of Congress, and the highest law of all — the Constitution. The Supreme Court, however, is far from all-powerful. Its power is limited by the other two branches...

United States Courts

06/30/2017

Judicial Panel On Multidistrict Litigati - ECF U.S. Court Of Federal Claims - ECF U.S. Court Of International Trade - ECF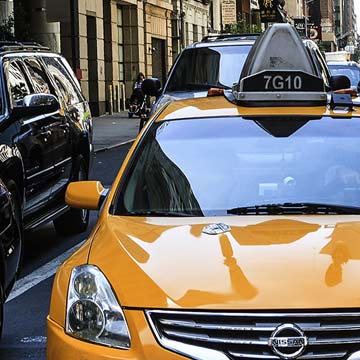 Any contracts or any transactions can go awry at any time
We know your business means a lot to you and want to understand all the aspects of your business so that we can help you in the best ways possible. We don't discriminate depending on the size of your company. Our mission statement is to represent all business owners and entrepreneurs by navigating them through the rough waters of business litigation and guiding them to success.

We are attorneys who want to make sure we understand your business objectives and goals before we start providing you with legal counsel individualized to your business. We know what it means to be dedicated to your business. After all, we are a business as well. And just like you, we want to provide the best service we can to our clients.

Any contracts or any transactions can go awry at any time. Sometimes, making important business decisions without legal help from business attorneys could cost you your business.We don't want you or your business to be misconstrued by anyone. Our attorneys make sure that we communicate with you often to make sure we are giving you the legal guidance you need at all times. We make sure we are responsive in a timely-manner with every single one of our clients to help them identify risks and prevent legal battles before they arise.