Colorado court: Speed-reading bills violates constitution
Legal Compliance
The Colorado Supreme Court has ruled that state Senate Democrats violated the constitution in 2019 when they responded to Republicans' request that bills be read at length by having computers speed-read the bills in an intelligible garble.

The Colorado Sun reports that in a 4-3 ruling released Monday, the court ruled the speed-reading tactic violated the constitution's mandate that legislation be read at length upon request.

"There are unquestionably different ways by which the legislature may comply with the reading requirement," Justice Carlos Samour Jr. wrote in the majority opinion. "But the cacophony generated by the computers here isn't one of them."

Minority Senate Republicans were trying to delay Democrats' attempts to overhaul oil and gas regulations by asking that bills be read aloud ? including a 2,000-page measure. When Democrats resorted to computers, Republicans sued. A lower court found for the minority party.

In a dissenting opinion, Justice Monica M. Marquez wrote that the court should give direction on how legislation ought to be read in the future.

In 2019, Democrats began negotiating with Republicans to avoid further stalling tactics ? and the GOP has since slowed down work on other occasions to force Democrats to make deals.
Related listings
Legal Compliance

01/21/2021

The Supreme Court on Tuesday seemed cautious about siding with oil and gas companies in a case involving global warming.The case the court was hearing is not about whether the companies can be held responsible for harms resulting from global warming....

Legal Compliance

11/12/2020

A state court legal fight to stop the counting of mail ballots in the Las Vegas area has ended after the Nevada Supreme Court dismissed an appeal by the Donald Trump campaign and the state Republican party, at their request. The dismissal leaves two ...

Legal Compliance

11/08/2020

Until six weeks ago, defenders of the Affordable Care Act could take comfort in some simple math. Five Supreme Court justices who had twice preserved the Obama-era health care law remained on the bench and seemed unlikely votes to dismantle it.But Ju...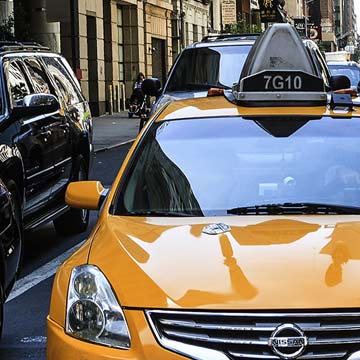 Any contracts or any transactions can go awry at any time
We know your business means a lot to you and want to understand all the aspects of your business so that we can help you in the best ways possible. We don't discriminate depending on the size of your company. Our mission statement is to represent all business owners and entrepreneurs by navigating them through the rough waters of business litigation and guiding them to success.

We are attorneys who want to make sure we understand your business objectives and goals before we start providing you with legal counsel individualized to your business. We know what it means to be dedicated to your business. After all, we are a business as well. And just like you, we want to provide the best service we can to our clients.

Any contracts or any transactions can go awry at any time. Sometimes, making important business decisions without legal help from business attorneys could cost you your business.We don't want you or your business to be misconstrued by anyone. Our attorneys make sure that we communicate with you often to make sure we are giving you the legal guidance you need at all times. We make sure we are responsive in a timely-manner with every single one of our clients to help them identify risks and prevent legal battles before they arise.