Court to weigh state's request to close Carlisle auto show
Legal Compliance
The state Health Department's effort to shut down a large auto show in central Pennsylvania over claims it represents a risk to the public will be the subject of an emergency hearing, a state court said late Wednesday.

The order from Commonwealth Court scheduled a Thursday morning hearing at the judicial center in Harrisburg, with social distancing rules because of the pandemic.

The unsigned order also declined to immediately shut down Spring Carlisle over the state's claim the event runs afoul of a 250-person limit for gatherings in Cumberland County.

Attendees streamed into the fairgrounds Wednesday, the first day of the event put on by defendant Carlisle Productions Inc., also known as Carlisle Events. It is scheduled to run through Saturday.

Business closures and social distancing have saved lives, lawyers for the Health Department said.

"When individuals choose to ignore those safeguards — such as by holding an event anticipating 100,000 attendees — they put the lives of Pennsylvanians at risk and threaten to reverse the significant progress that has been made to resolve this crisis. That dangerous conduct must be stopped before it can occur," they told the court.

Carlisle Events has held the spring auto show at the Carlisle Fairgrounds since 1976. It typically draws about 100,000 people, although organizers say they expect a smaller crowd for this year's event.
Related listings
Legal Compliance

05/13/2020

A young black man filmed by a security camera walking through a home under construction in December and in February may have stopped at the site for a drink of water, according to an attorney for the homeowner thrust into the investigation of the fat...

Legal Compliance

04/12/2020

Abortion clinics in Texas on Saturday asked the Supreme Court to step in to allow certain abortions to continue during the coronavirus pandemic.The clinics filed an emergency motion asking the justices to overturn a lower-court order and allow aborti...

Legal Compliance

03/21/2020

Texas' highest criminal court on Thursday delayed the scheduled execution of a second death row inmate as the state tries to slow the spread of the coronavirus.The Texas Court of Criminal Appeals ordered a 60-day delay of Tracy Beatty's s...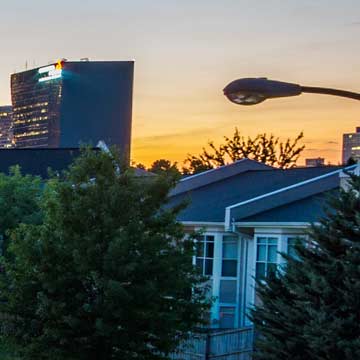 USCIS Adjusting Premium Processing Fee
U.S. Citizenship and Immigration Services (USCIS) announced today it is adjusting the premium processing fee for Form I-129, Petition for a Nonimmigrant Worker and Form I-140, Immigrant Petition for Alien Workers beginning on Oct. 1, 2018 to more effectively adjudicate petitions and maintain effective service to petitioners.

The premium processing fee will increase to $1,410, a 14.92 percent increase (after rounding) from the current fee of $1,225. This increase, which is done in accordance with the Immigration and Nationality Act, represents the percentage change in inflation since the fee was last increased in 2010 based on the Consumer Price Index for all Urban Consumers.

"Because premium processing fees have not been adjusted since 2010, our ability to improve the adjudications and service processes for all petitioners has been hindered as we've experienced significantly higher demand for immigration benefits. Ultimately, adjusting the premium processing fee will allow us to continue making necessary investments in staff and technology to administer various immigration benefit requests more effectively and efficiently," said Chief Financial Officer Joseph Moore. "USCIS will continue adjudicating all petitions on a case-by-case basis to determine if they meet all standards required under applicable law, policies, and regulations."

Premium processing is an optional service that is currently authorized for certain petitioners filing Forms I-129 or I-140. The system allows petitioners to request 15-day processing of certain employment-based immigration benefit requests if they pay an extra fee. The premium processing fee is paid in addition to the base filing fee and any other applicable fees, which cannot be waived.