Planned Parenthood to exit federal family planning program
Legal Compliance
Raising the stakes in a standoff over women's health, Planned Parenthood said Wednesday it will leave the federal family planning program within days unless a court puts a hold on Trump administration rules that bar clinics from referring patients for abortions.

Spokeswoman Erica Sackin told The Associated Press that Planned Parenthood clinics "will be formally out of the Title X program" by Monday unless the full 9th U.S. Circuit Court of Appeals in San Francisco halts the new rules. The appeals court is weighing a lawsuit by Planned Parenthood and others to overturn the rules; a panel of judges in effect had earlier allowed the administration to go ahead with enforcement.

Monday also is the deadline set by the federal Department of Health and Human Services for participants in the family planning program to submit plans on how they would comply with the rules, which are set to take effect Sept. 18.

In a notice to the court Wednesday, Planned Parenthood said it "will be forced to withdraw" from program by close of business on Monday unless the full court intervenes.

It's unclear what the immediate impact would be for patients next week because Planned Parenthood has also pledged to keep its doors open as it contests the administration's policy change.
Related listings
Legal Compliance

05/06/2019

An Illinois mother and father charged with murder in the death of their 5-year-old son are due in court for preliminary hearings in the case.Court records show 36-year-old JoAnn Cunningham and 60-year-old Andrew Freund Sr. of Crystal Lake are schedul...

Legal Compliance

02/22/2019

The Democrats had blamed Russia for the hacking and release of damaging material on his presidential opponent, Hillary Clinton. Trump wasn't buying it. But on July 27, 2016, midway through a news conference in Florida, Trump decided to entertai...

Legal Compliance

02/16/2019

The Supreme Court ruled unanimously Wednesday that the Constitution's ban on excessive fines applies to the states, an outcome that could help efforts to rein in police seizure of property from criminal suspects.Justice Ruth Bader Ginsburg wrote the ...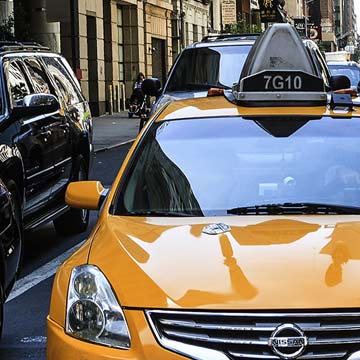 Any contracts or any transactions can go awry at any time
We know your business means a lot to you and want to understand all the aspects of your business so that we can help you in the best ways possible. We don't discriminate depending on the size of your company. Our mission statement is to represent all business owners and entrepreneurs by navigating them through the rough waters of business litigation and guiding them to success.

We are attorneys who want to make sure we understand your business objectives and goals before we start providing you with legal counsel individualized to your business. We know what it means to be dedicated to your business. After all, we are a business as well. And just like you, we want to provide the best service we can to our clients.

Any contracts or any transactions can go awry at any time. Sometimes, making important business decisions without legal help from business attorneys could cost you your business.We don't want you or your business to be misconstrued by anyone. Our attorneys make sure that we communicate with you often to make sure we are giving you the legal guidance you need at all times. We make sure we are responsive in a timely-manner with every single one of our clients to help them identify risks and prevent legal battles before they arise.