Former Washington state auditor faces prison over tax fraud
National Court News
a petition for review of his case.

That denial Monday represented the last avenue of appeal for Troy Kelley, who has been fighting his 2017 conviction for possession of stolen property, tax fraud and making false statements, The Northwest News Network reported.

"It is past time for Mr. Kelley to begin his prison sentence," said Acting U.S. Attorney Tessa Gorman in a statement.

The case against Kelley stemmed from his work in the real estate services industry before his election as state auditor in 2012.

Kelley, who previously served as a state lawmaker, was accused of keeping millions in fees that should have been refunded to escrow company customers. Later, prosecutors said, Kelley tried to hide the money by moving it through wire transfers while also creating an off-shore trust in Belize.

Kelley's first trial in 2016 ended with the jury deadlocked on all but one count, on which he was acquitted. Federal prosecutors tried him again in 2017 and won convictions for several of the charges, but he was acquitted of money laundering.

Kelley was sentenced to a year and a day in prison and a year of supervised release, far less than prosecutors sought.

Kelley and his attorneys appealed to the 9th U.S. Circuit Court of Appeals and, eventually, to the U.S. Supreme Court.

In their request for Supreme Court review, Kelley's lawyers said his case raised two constitutional questions: whether someone can properly be convicted of possession of stolen property for breach of contract and whether his conviction violated the prohibition on imprisonment for debt.

The U.S. government waived its right to file a response to Kelley's petition. That the Supreme Court declined to take his case is not unexpected.

It's not clear when Kelley will begin serving his sentence.
Related listings
National Court News

01/05/2021

The unprecedented Republican effort to overturn the presidential election has been condemned by an outpouring of current and former GOP officials warning the effort to sow doubt in Joe Biden's win and keep President Donald Trump in office is un...

National Court News

11/27/2020

A Pennsylvania appeals court judge ordered state officials on Wednesday to halt any further steps toward certifying election results, a day after Gov. Tom Wolf said he had certified Democrat Joe Biden as the winner of the presidential election in Pen...

National Court News

09/11/2020

One of two girls convicted of stabbing a classmate to please the horror character Slender Man asked the Wisconsin Supreme Court on Friday to rule that the case should have been tried in juvenile court.Morgan Geyser and Anisa Weier attacked their frie...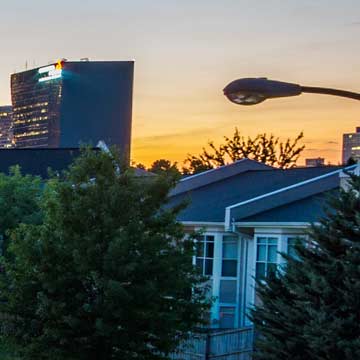 USCIS Adjusting Premium Processing Fee
U.S. Citizenship and Immigration Services (USCIS) announced today it is adjusting the premium processing fee for Form I-129, Petition for a Nonimmigrant Worker and Form I-140, Immigrant Petition for Alien Workers beginning on Oct. 1, 2018 to more effectively adjudicate petitions and maintain effective service to petitioners.

The premium processing fee will increase to $1,410, a 14.92 percent increase (after rounding) from the current fee of $1,225. This increase, which is done in accordance with the Immigration and Nationality Act, represents the percentage change in inflation since the fee was last increased in 2010 based on the Consumer Price Index for all Urban Consumers.

"Because premium processing fees have not been adjusted since 2010, our ability to improve the adjudications and service processes for all petitioners has been hindered as we've experienced significantly higher demand for immigration benefits. Ultimately, adjusting the premium processing fee will allow us to continue making necessary investments in staff and technology to administer various immigration benefit requests more effectively and efficiently," said Chief Financial Officer Joseph Moore. "USCIS will continue adjudicating all petitions on a case-by-case basis to determine if they meet all standards required under applicable law, policies, and regulations."

Premium processing is an optional service that is currently authorized for certain petitioners filing Forms I-129 or I-140. The system allows petitioners to request 15-day processing of certain employment-based immigration benefit requests if they pay an extra fee. The premium processing fee is paid in addition to the base filing fee and any other applicable fees, which cannot be waived.