Supreme Court: Trump can use Pentagon funds for border wall
National Court News
The Supreme Court cleared the way for the Trump administration to tap billions of dollars in Pentagon funds to build sections of a border wall with Mexico.

The court's five conservative justices gave the administration the green light on Friday to begin work on four contracts it has awarded using Defense Department money. Funding for the projects had been frozen by lower courts while a lawsuit over the money proceeded. The court's four liberal justices wouldn't have allowed construction to start.

The justices' decision to lift the freeze on the money allows President Donald Trump to make progress on a major 2016 campaign promise heading into his race for a second term. Trump tweeted after the announcement: "Wow! Big VICTORY on the Wall. The United States Supreme Court overturns lower court injunction, allows Southern Border Wall to proceed. Big WIN for Border Security and the Rule of Law!"

The Supreme Court's action reverses the decision of a trial court, which initially froze the funds in May, and an appeals court, which kept that freeze in place earlier this month. The freeze had prevented the government from tapping approximately $2.5 billion in Defense Department money to replace existing sections of barrier in Arizona, California and New Mexico with more robust fencing.

The case the Supreme Court ruled in began after the 35-day partial government shutdown that started in December of last year. Trump ended the shutdown in February after Congress gave him approximately $1.4 billion in border wall funding. But the amount was far less than the $5.7 billion he was seeking, and Trump then declared a national emergency to take cash from other government accounts to use to construct sections of wall.

The money Trump identified includes $3.6 billion from military construction funds, $2.5 billion in Defense Department money and $600 million from the Treasury Department's asset forfeiture fund.
Related listings
National Court News

06/16/2019

Brazil's supreme court officially made homophobia and transphobia crimes similar to racism on Thursday, with the final justices casting their votes in a ruling that comes amid fears the country's far-right administration is seeking to roll back LGBT ...

National Court News

04/21/2019

Ohio's Supreme Court will hear arguments Wednesday in an appeal involving a defamation lawsuit that alleged a television station falsely labeled three siblings as "robbers."A Columbus family sued WBNS-TV in 2016 after the station reported on a hover ...

National Court News

03/10/2019

A Japanese court has rejected a request by former Nissan chairman Carlos Ghosn, released on bail last week, to attend the Japanese automaker's board meeting on Tuesday.Nissan dismissed Ghosn as chairman after his Nov. 19 arrest, but he remains ...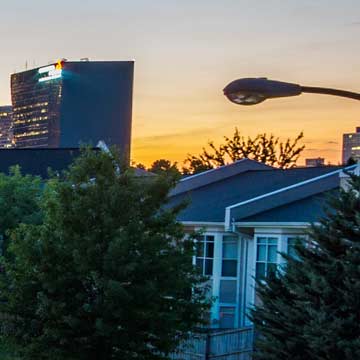 USCIS Adjusting Premium Processing Fee
U.S. Citizenship and Immigration Services (USCIS) announced today it is adjusting the premium processing fee for Form I-129, Petition for a Nonimmigrant Worker and Form I-140, Immigrant Petition for Alien Workers beginning on Oct. 1, 2018 to more effectively adjudicate petitions and maintain effective service to petitioners.

The premium processing fee will increase to $1,410, a 14.92 percent increase (after rounding) from the current fee of $1,225. This increase, which is done in accordance with the Immigration and Nationality Act, represents the percentage change in inflation since the fee was last increased in 2010 based on the Consumer Price Index for all Urban Consumers.

"Because premium processing fees have not been adjusted since 2010, our ability to improve the adjudications and service processes for all petitioners has been hindered as we've experienced significantly higher demand for immigration benefits. Ultimately, adjusting the premium processing fee will allow us to continue making necessary investments in staff and technology to administer various immigration benefit requests more effectively and efficiently," said Chief Financial Officer Joseph Moore. "USCIS will continue adjudicating all petitions on a case-by-case basis to determine if they meet all standards required under applicable law, policies, and regulations."

Premium processing is an optional service that is currently authorized for certain petitioners filing Forms I-129 or I-140. The system allows petitioners to request 15-day processing of certain employment-based immigration benefit requests if they pay an extra fee. The premium processing fee is paid in addition to the base filing fee and any other applicable fees, which cannot be waived.