Court: US can reject asylum along parts of Mexico border
U.S. Court News
A federal appeals court on Friday cleared the way for the U.S. government to forbid Central American immigrants from seeking asylum at the two busiest stretches of the southern border in a partial legal victory for the Trump administration.

The ruling from the 9th U.S. Circuit Court of Appeals allows President Donald Trump to enforce the policy in New Mexico and Texas, rejecting asylum seekers who cross from Mexico into either state. Under Friday's ruling, U.S. District Judge Jon Tigar's July 24 order stopping the policy would apply only in California and Arizona, which are covered by the 9th Circuit.

The two busiest areas for unauthorized border crossings are in South Texas' Rio Grande Valley and the region around El Paso, Texas, which includes New Mexico. Nearly 50,000 people in July crossed the U.S. border without permission in those two regions, according to the U.S. Border Patrol.

The policy would deny asylum to anyone who passes through another country on the way to the U.S. without seeking protection there. Most crossing the southern border are Central Americans fleeing violence and poverty, who would largely be ineligible. The policy would also apply to people from Africa, Asia, and South America who come to the southern border to request asylum.

If the policy is implemented, ineligible migrants who cross in New Mexico and Texas could be detained and more quickly deported. The U.S. Department of Homeland Security did not immediately respond to a request for comment Friday.
Related listings
U.S. Court News

06/16/2019

The eastern Oregon city of Pendleton has stopped jailing people unable to pay fines, a city official said, following the settlement of a federal lawsuit contending city officials were running a debtors' prison.The East Oregonian reports in a story on...

U.S. Court News

05/18/2019

The Supreme Court is siding with a member of the Crow tribe who was fined for hunting elk in Wyoming's Bighorn National Forest.The Supreme Court on Monday sided with Clayvin Herrera. He argued that when his tribe gave up land in present-day Montana a...

U.S. Court News

04/05/2019

The prosecutor of the International Criminal Court said Friday that her U.S. visa has been revoked, in what appears to a crackdown on the global tribunal by the Trump administration.In a statement confirming the revocation, Prosecutor Fatou Bensouda&...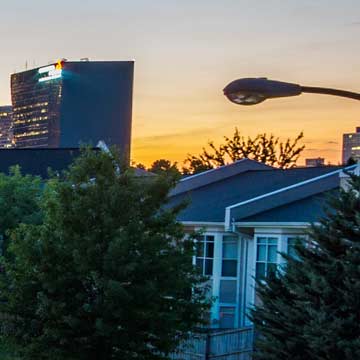 USCIS Adjusting Premium Processing Fee
U.S. Citizenship and Immigration Services (USCIS) announced today it is adjusting the premium processing fee for Form I-129, Petition for a Nonimmigrant Worker and Form I-140, Immigrant Petition for Alien Workers beginning on Oct. 1, 2018 to more effectively adjudicate petitions and maintain effective service to petitioners.

The premium processing fee will increase to $1,410, a 14.92 percent increase (after rounding) from the current fee of $1,225. This increase, which is done in accordance with the Immigration and Nationality Act, represents the percentage change in inflation since the fee was last increased in 2010 based on the Consumer Price Index for all Urban Consumers.

"Because premium processing fees have not been adjusted since 2010, our ability to improve the adjudications and service processes for all petitioners has been hindered as we've experienced significantly higher demand for immigration benefits. Ultimately, adjusting the premium processing fee will allow us to continue making necessary investments in staff and technology to administer various immigration benefit requests more effectively and efficiently," said Chief Financial Officer Joseph Moore. "USCIS will continue adjudicating all petitions on a case-by-case basis to determine if they meet all standards required under applicable law, policies, and regulations."

Premium processing is an optional service that is currently authorized for certain petitioners filing Forms I-129 or I-140. The system allows petitioners to request 15-day processing of certain employment-based immigration benefit requests if they pay an extra fee. The premium processing fee is paid in addition to the base filing fee and any other applicable fees, which cannot be waived.