Kentucky Supreme Court strikes down school choice law
U.S. Court News
School choice advocates suffered a bitter defeat Thursday, when Kentucky's Supreme Court struck down a state law that allowed donors to receive tax credits for supporting private school tuition.

In its unanimous decision, the high court said the 2021 measure violated the state's constitution as the justices upheld a lower court ruling issued more than a year ago.

The law's opponents objected to using the state tax code to aid private education. The measure's supporters said tax credits didn't amount to government spending, even if they decrease revenues.

The measure was narrowly passed by the Republican-dominated legislature over Democratic Gov. Andy Beshear's veto. It created a form of scholarship tax credits — referred to by supporters as "education opportunity accounts." Under the measure, private donors backing the accounts would be eligible for tax credits.

The Supreme Court ultimately found that the formula violated the constitution.

"We are compelled to agree that the EOA Act violates the plain language of Section 184" of the state constitution, Deputy Chief Justice Lisabeth T. Hughes said in writing for the court. "Simply stated, it puts the Commonwealth in the business of raising "sum(s) . . . for education other than in common schools."


Related listings
U.S. Court News

12/04/2022

The Supreme Court is about to confront a new elections case, a Republican-led challenge asking the justices for a novel ruling that could significantly increase the power of state lawmakers over elections for Congress and the presidency.The court is ...

U.S. Court News

11/21/2022

An man granted a new trial in the murders of three men in Ohio more than a decade and a half ago has been released after reaching a plea agreement with prosecutors.Stoney Thompson, 43, was originally sentenced in Lucas County to three consecutive lif...

U.S. Court News

10/25/2022

The Idaho Supreme Court says it will not reconsider the clemency case of a terminally ill man who is facing execution for his role in the 1985 slayings of two gold prospectors near McCall.The high court made the decision Friday in Gerald Ross Pizzuto...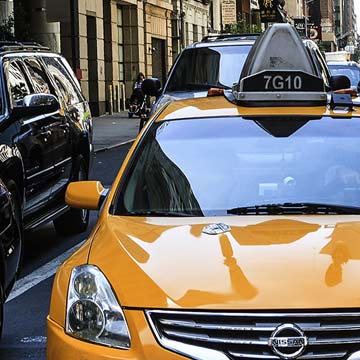 Any contracts or any transactions can go awry at any time
We know your business means a lot to you and want to understand all the aspects of your business so that we can help you in the best ways possible. We don't discriminate depending on the size of your company. Our mission statement is to represent all business owners and entrepreneurs by navigating them through the rough waters of business litigation and guiding them to success.

We are attorneys who want to make sure we understand your business objectives and goals before we start providing you with legal counsel individualized to your business. We know what it means to be dedicated to your business. After all, we are a business as well. And just like you, we want to provide the best service we can to our clients.

Any contracts or any transactions can go awry at any time. Sometimes, making important business decisions without legal help from business attorneys could cost you your business.We don't want you or your business to be misconstrued by anyone. Our attorneys make sure that we communicate with you often to make sure we are giving you the legal guidance you need at all times. We make sure we are responsive in a timely-manner with every single one of our clients to help them identify risks and prevent legal battles before they arise.