Louisiana Senate targets lawyer ads promising big payouts
U.S. Court News
A proposal striking at the proliferation of TV, radio and billboard ads blanketing Louisiana is headed to the state House for debate after winning support from senators Thursday.

Sen. Heather Cloud's bill would declare as false or misleading those lawyer ads in which a person claims to have received the full amount of a settlement or judgment. Instead, the ads would have to disclose how much was deducted for attorney fees, expert witness fees, court costs and any other expenses related to the litigation.

Advertisements deemed to be deceptive could be prosecuted as an unfair trade practice violation.

Cloud, a Republican from Turkey Creek, said lawyers are making false promises of big payouts, encouraging people to file lawsuits against businesses. But she said people who file the lawsuits only get a small slice of the money from the judgments and settlements in most instances.
Related listings
U.S. Court News

03/11/2020

A would-be candidate for a seat on Georgia's highest court on Wednesday asked the state's lower appeals court to step in after a judge this week said the governor had the right to fill the position even though a judge who's resigning won't leave unti...

U.S. Court News

03/08/2020

A seemingly divided Supreme Court struggled Wednesday with its first major abortion case of the Trump era, leaving Chief Justice John Roberts as the likely deciding vote.Roberts did not say enough to tip his hand in an hour of spirited arguments at t...

U.S. Court News

03/01/2020

A Spanish court has partially accepted Google's appeal against a ruling that ordered it to erase news articles about a man accused of sexual abuse, but the new judgement said the company had to display the man's acquittal at the top of any search res...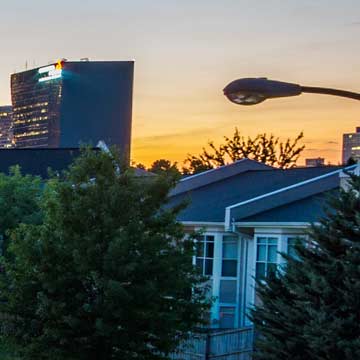 USCIS Adjusting Premium Processing Fee
U.S. Citizenship and Immigration Services (USCIS) announced today it is adjusting the premium processing fee for Form I-129, Petition for a Nonimmigrant Worker and Form I-140, Immigrant Petition for Alien Workers beginning on Oct. 1, 2018 to more effectively adjudicate petitions and maintain effective service to petitioners.

The premium processing fee will increase to $1,410, a 14.92 percent increase (after rounding) from the current fee of $1,225. This increase, which is done in accordance with the Immigration and Nationality Act, represents the percentage change in inflation since the fee was last increased in 2010 based on the Consumer Price Index for all Urban Consumers.

"Because premium processing fees have not been adjusted since 2010, our ability to improve the adjudications and service processes for all petitioners has been hindered as we've experienced significantly higher demand for immigration benefits. Ultimately, adjusting the premium processing fee will allow us to continue making necessary investments in staff and technology to administer various immigration benefit requests more effectively and efficiently," said Chief Financial Officer Joseph Moore. "USCIS will continue adjudicating all petitions on a case-by-case basis to determine if they meet all standards required under applicable law, policies, and regulations."

Premium processing is an optional service that is currently authorized for certain petitioners filing Forms I-129 or I-140. The system allows petitioners to request 15-day processing of certain employment-based immigration benefit requests if they pay an extra fee. The premium processing fee is paid in addition to the base filing fee and any other applicable fees, which cannot be waived.