Louisiana Senate targets lawyer ads promising big payouts
U.S. Court News
A proposal striking at the proliferation of TV, radio and billboard ads blanketing Louisiana is headed to the state House for debate after winning support from senators Thursday.

Sen. Heather Cloud's bill would declare as false or misleading those lawyer ads in which a person claims to have received the full amount of a settlement or judgment. Instead, the ads would have to disclose how much was deducted for attorney fees, expert witness fees, court costs and any other expenses related to the litigation.

Advertisements deemed to be deceptive could be prosecuted as an unfair trade practice violation.

Cloud, a Republican from Turkey Creek, said lawyers are making false promises of big payouts, encouraging people to file lawsuits against businesses. But she said people who file the lawsuits only get a small slice of the money from the judgments and settlements in most instances.
Related listings
U.S. Court News

03/11/2020

A would-be candidate for a seat on Georgia's highest court on Wednesday asked the state's lower appeals court to step in after a judge this week said the governor had the right to fill the position even though a judge who's resigning won't leave unti...

U.S. Court News

03/08/2020

A seemingly divided Supreme Court struggled Wednesday with its first major abortion case of the Trump era, leaving Chief Justice John Roberts as the likely deciding vote.Roberts did not say enough to tip his hand in an hour of spirited arguments at t...

U.S. Court News

03/01/2020

A Spanish court has partially accepted Google's appeal against a ruling that ordered it to erase news articles about a man accused of sexual abuse, but the new judgement said the company had to display the man's acquittal at the top of any search res...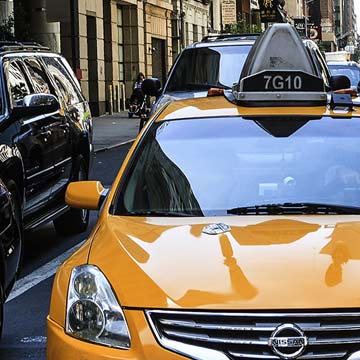 Any contracts or any transactions can go awry at any time
We know your business means a lot to you and want to understand all the aspects of your business so that we can help you in the best ways possible. We don't discriminate depending on the size of your company. Our mission statement is to represent all business owners and entrepreneurs by navigating them through the rough waters of business litigation and guiding them to success.

We are attorneys who want to make sure we understand your business objectives and goals before we start providing you with legal counsel individualized to your business. We know what it means to be dedicated to your business. After all, we are a business as well. And just like you, we want to provide the best service we can to our clients.

Any contracts or any transactions can go awry at any time. Sometimes, making important business decisions without legal help from business attorneys could cost you your business.We don't want you or your business to be misconstrued by anyone. Our attorneys make sure that we communicate with you often to make sure we are giving you the legal guidance you need at all times. We make sure we are responsive in a timely-manner with every single one of our clients to help them identify risks and prevent legal battles before they arise.