Missouri medical marijuana lawyers worry about discipline
U.S. Court News
Attorneys who represent clients in the medical marijuana industry are concerned they might face discipline under a state Supreme Court directive that appears to put federal law in conflict with state law.

The directive, which took effect July 1, says attorneys cannot participate in — or advise clients how to participate in — acts that are illegal under federal law but legal under state law. Medical marijuana is illegal under federal law but was approved by Missouri voters in 2018.

Attorney Dan Viets, of Columbia, who represents medical marijuana clients, said he recently asked the state Supreme Court Advisory Committee whether he could be disciplined under the directive, The St. Louis Post-Dispatch reported.

Viets said attorneys drafting the 2018 constitutional amendment legalizing medical marijuana anticipated the conflict and included protections in the amendment's text for attorneys working in the legal marijuana industry.

The Missouri amendment says, in part: "An attorney shall not be subject to disciplinary action by the state bar association or other professional licensing body for owning, operating, investing in, being employed by, contracting with, or providing legal assistance to prospective or licensed" medical cannabis businesses.

"I was very concerned," Viets said, adding the state Supreme Court's directive "appears to contradict the Missouri Constitution. ... I just don't understand how the court can do that."

The Supreme Court's ruling followed the filing of more than 800 lawsuits by medical marijuana entrepreneurs who had been denied business licenses by the state after a controversial application process.

Beth Riggert, spokeswoman for the Missouri Supreme Court, said the court would not comment on the order.
Related listings
U.S. Court News

12/25/2020

A Chinese court on Monday sentenced a former lawyer who reported on the early stage of the coronavirus outbreak to four years in prison on charges of "picking fights and provoking trouble," one of her lawyers said. The Pudong New Area Peo...

U.S. Court News

12/20/2020

The Supreme Court on Thursday refused to block an order by Kentucky Gov. Andy Beshear that bars in-person K-12 education until early January in areas hard hit by COVID-19, rejecting a plea from a private religious school.The court said in an unsigned...

U.S. Court News

11/23/2020

A federal judge issued a scathing order Saturday dismissing the Trump campaign's futile effort to block the certification of votes in Pennsylvania, shooting down claims of widespread irregularities with mail-in ballots.The case was always a lon...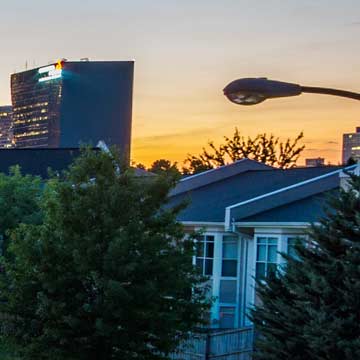 USCIS Adjusting Premium Processing Fee
U.S. Citizenship and Immigration Services (USCIS) announced today it is adjusting the premium processing fee for Form I-129, Petition for a Nonimmigrant Worker and Form I-140, Immigrant Petition for Alien Workers beginning on Oct. 1, 2018 to more effectively adjudicate petitions and maintain effective service to petitioners.

The premium processing fee will increase to $1,410, a 14.92 percent increase (after rounding) from the current fee of $1,225. This increase, which is done in accordance with the Immigration and Nationality Act, represents the percentage change in inflation since the fee was last increased in 2010 based on the Consumer Price Index for all Urban Consumers.

"Because premium processing fees have not been adjusted since 2010, our ability to improve the adjudications and service processes for all petitioners has been hindered as we've experienced significantly higher demand for immigration benefits. Ultimately, adjusting the premium processing fee will allow us to continue making necessary investments in staff and technology to administer various immigration benefit requests more effectively and efficiently," said Chief Financial Officer Joseph Moore. "USCIS will continue adjudicating all petitions on a case-by-case basis to determine if they meet all standards required under applicable law, policies, and regulations."

Premium processing is an optional service that is currently authorized for certain petitioners filing Forms I-129 or I-140. The system allows petitioners to request 15-day processing of certain employment-based immigration benefit requests if they pay an extra fee. The premium processing fee is paid in addition to the base filing fee and any other applicable fees, which cannot be waived.