Accountant avoids prison time in college admissions scandal
U.S. Law Review
An accountant who worked for the consultant at the center of the college admissions bribery case has avoided prison for his role in the sweeping scheme.

U.S. District Court Judge Indira Talwani on Friday sentenced Steven Masera, 72, to time already served, ordered him to pay a $20,000 fine and remain on three years' supervised release.

Masera pleaded guilty in 2019 to a charge of racketeering conspiracy in Boston federal court. Masera, of Folsom, California, was an accountant for Rick Singer, the mastermind of the bribery scheme that involved rigged test scores and bogus athletic credentials.

Prosecutors say Masera created fake donation receipt letters and bogus invoices that allowed the wealthy parents who paid bribes to write their payments off as donations or business expenses.

Prosecutors argued that Masera is less culpable than the parents and coaches involved in the scheme, noting that he was working at Singer's direction and "stood to gain nothing beyond his hourly compensation."

An email seeking comment was sent Friday to lawyers for Masera. His attorneys wrote in court documents that he is "ashamed that he would agree to be involved in such conduct, but is nevertheless handling the situation with grace."

Singer pleaded guilty to a slew of charges and has yet to be sentenced. Others convicted in the case have received sentences ranging from probation to 15 months behind bars.
Related listings
U.S. Law Review

04/23/2022

A judge in Phoenix has dismissed lawsuits seeking to disqualify three Republican lawmakers from this year's ballot because they participated in or helped organize the Jan. 6, 2021, rally in Washington that led to an unprecedented attack on Cong...

U.S. Law Review

04/09/2022

A second defendant has pleaded guilty in federal court to a hate crime and making false statements in connection with a 2018 racially-motivated assault in the Seattle area.U.S. Attorney Nick Brown said Jason DeSimas, 45, of Tacoma, Washington, is one...

U.S. Law Review

03/29/2022

A state court judge said environmental groups may proceed with a lawsuit seeking to halt expansion of a cattle farm in northeast Iowa near a prized trout stream.Judge Michael Huppert on Monday ruled against the Iowa Department of Natural Resources, w...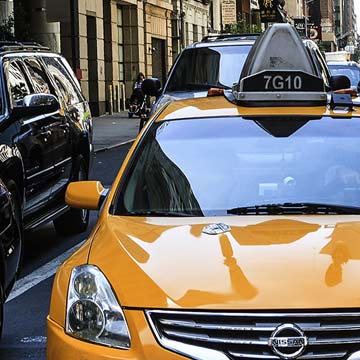 Any contracts or any transactions can go awry at any time
We know your business means a lot to you and want to understand all the aspects of your business so that we can help you in the best ways possible. We don't discriminate depending on the size of your company. Our mission statement is to represent all business owners and entrepreneurs by navigating them through the rough waters of business litigation and guiding them to success.

We are attorneys who want to make sure we understand your business objectives and goals before we start providing you with legal counsel individualized to your business. We know what it means to be dedicated to your business. After all, we are a business as well. And just like you, we want to provide the best service we can to our clients.

Any contracts or any transactions can go awry at any time. Sometimes, making important business decisions without legal help from business attorneys could cost you your business.We don't want you or your business to be misconstrued by anyone. Our attorneys make sure that we communicate with you often to make sure we are giving you the legal guidance you need at all times. We make sure we are responsive in a timely-manner with every single one of our clients to help them identify risks and prevent legal battles before they arise.