After shocking NY arrest, Avenatti faces court in California
U.S. Law Review
A week after Michael Avenatti's shocking arrest in New York, the attorney famous for representing porn star Stormy Daniels in legal battles against President Donald Trump will be back in federal court Monday to face fraud charges in California.

The brash lawyer faces a hearing in the Orange County city of Santa Ana on charges he fraudulently obtained $4 million in bank loans and pocketed $1.6 million that belonged to a client. Avenatti has long faced allegations from a former client and a former partner that he was hiding money to avoid paying what he owed.

Now, federal authorities are adding their voices to that chorus, with the specter of a long prison sentence that could be the downfall of a man who once considered challenging Trump in his re-election bid.

Avenatti, 48, is charged with wire and bank fraud. He was arrested last week in New York and released on $300,000 bail on unrelated extortion charges. He has said he expects to be exonerated.

Federal prosecutors in New York allege that Avenatti tried to shake down Nike for millions of dollars so he wouldn't reveal allegations the apparel company paid off high school basketball players. He has denied the charge to reporters and began tweeting what he called evidence of the scandal the day after he was arrested.

In California, federal prosecutors said Avenatti filed bogus tax returns to fraudulently secure $4 million in loans from a Mississippi bank and embezzled a client's settlement funds.

The U.S. attorney's office in Los Angeles said Monday's hearing would likely focus on setting future court dates.

Avenatti is known for his outspoken challenge of Trump and lavish lifestyle, including renting a $100,000-a-month home in upscale Newport Beach. He represented Daniels in her claim that Trump paid her to keep quiet about their alleged affair ahead of the 2016 election.

Avenatti's former law firm went through bankruptcy proceedings and was ordered to pay $10 million to a former partner, who is still seeking to collect the money.
Related listings
U.S. Law Review

04/03/2019

The Philippine Supreme Court on Tuesday ordered the release of police documents on thousands of killings of suspects in the president's anti-drug crackdown, in a ruling that human rights groups said could shed light on allegations of extrajudic...

U.S. Law Review

03/29/2019

An Australian appeals court on Friday dismissed a bullying case brought by an engineer who accused his former supervisor of repeatedly breaking wind toward him.The Victoria state Court of Appeal upheld a Supreme Court judge's ruling that even if engi...

U.S. Law Review

03/19/2019

The Supreme Court on Monday agreed to consider Virginia's plea to reinstate the life-without-parole sentence of a man who as a teenager participated in sniper shootings that terrorized the Washington, D.C., region in 2002.The justices said they...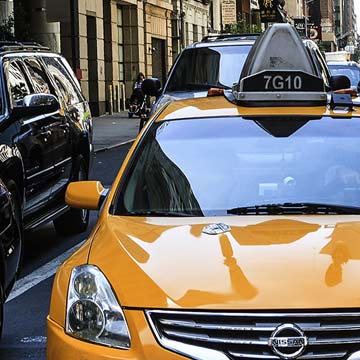 Any contracts or any transactions can go awry at any time
We know your business means a lot to you and want to understand all the aspects of your business so that we can help you in the best ways possible. We don't discriminate depending on the size of your company. Our mission statement is to represent all business owners and entrepreneurs by navigating them through the rough waters of business litigation and guiding them to success.

We are attorneys who want to make sure we understand your business objectives and goals before we start providing you with legal counsel individualized to your business. We know what it means to be dedicated to your business. After all, we are a business as well. And just like you, we want to provide the best service we can to our clients.

Any contracts or any transactions can go awry at any time. Sometimes, making important business decisions without legal help from business attorneys could cost you your business.We don't want you or your business to be misconstrued by anyone. Our attorneys make sure that we communicate with you often to make sure we are giving you the legal guidance you need at all times. We make sure we are responsive in a timely-manner with every single one of our clients to help them identify risks and prevent legal battles before they arise.