Court: Washington drivers must use turn signals to turn
U.S. Law Review
The state Supreme Court has unanimously ruled that drivers must use their signal every time they turn or change lanes on a roadway.

Thursday's ruling reverses a Court of Appeals ruling that said a signal is required only when public safety is affected. The high court ruled that the plain language of the law requires drivers "to ensure turns and lane changes are done safely and with an appropriate turn signal."

The ruling was issued in the case of David Brown, who was arrested for driving under the influence in Kennewick in March 2015. State patrol officers pulled him over after he briefly turned on his left turn signal while approaching a light in a designated left turn lane but turned it off and did not reactivate it while at the light or making the turn. He was arrested after his breath test showed .26 breath alcohol content, more than triple the legal limit.

Brown had argued that the evidence of the breath test should be suppressed because the underlying traffic stop was without cause, and a lower court agreed and dismissed the case. The only issue before the Supreme Court was whether Brown violated traffic laws. The case now goes back to the lower courts to proceed in accordance with the high court's guidance on the initial stop.
Related listings
U.S. Law Review

12/18/2019

From campuses along India's Himalayan northern border to its southern Malabar Coast, a student-led protest movement against a new law that grants citizenship on the basis of religion spread nationwide on Wednesday despite efforts by the governm...

U.S. Law Review

11/22/2019

Bolivians asked a U.S. appeals court Tuesday to restore a $10 million jury verdict against a former president and defense minister of the South American nation over killings by security forces during 2003 unrest there.Lawyers for a group of indigenou...

U.S. Law Review

11/22/2019

A Hong Kong court that had struck down a ban on face masks at protests said Friday that the government could enforce it for one week, as police readied for any unrest during keenly contested elections this weekend.The High Court granted the temporary...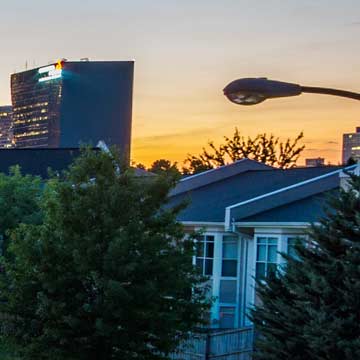 USCIS Adjusting Premium Processing Fee
U.S. Citizenship and Immigration Services (USCIS) announced today it is adjusting the premium processing fee for Form I-129, Petition for a Nonimmigrant Worker and Form I-140, Immigrant Petition for Alien Workers beginning on Oct. 1, 2018 to more effectively adjudicate petitions and maintain effective service to petitioners.

The premium processing fee will increase to $1,410, a 14.92 percent increase (after rounding) from the current fee of $1,225. This increase, which is done in accordance with the Immigration and Nationality Act, represents the percentage change in inflation since the fee was last increased in 2010 based on the Consumer Price Index for all Urban Consumers.

"Because premium processing fees have not been adjusted since 2010, our ability to improve the adjudications and service processes for all petitioners has been hindered as we've experienced significantly higher demand for immigration benefits. Ultimately, adjusting the premium processing fee will allow us to continue making necessary investments in staff and technology to administer various immigration benefit requests more effectively and efficiently," said Chief Financial Officer Joseph Moore. "USCIS will continue adjudicating all petitions on a case-by-case basis to determine if they meet all standards required under applicable law, policies, and regulations."

Premium processing is an optional service that is currently authorized for certain petitioners filing Forms I-129 or I-140. The system allows petitioners to request 15-day processing of certain employment-based immigration benefit requests if they pay an extra fee. The premium processing fee is paid in addition to the base filing fee and any other applicable fees, which cannot be waived.