Georgia Supreme Court Chief Justice Melton to step down
U.S. Law Review
Georgia Supreme Court Chief Justice Harold D. Melton announced Friday that he is stepping down on July 1.

Melton said in a statement that he doesn't yet know what he'll do next, but that he is exploring opportunities "for the next season of life that will allow me to best serve our legal community and my extended family."

Melton, 54, was appointed to the state's highest court in 2005 by former Gov. Sonny Perdue. He became chief justice in 2018.

He is leaving in the middle of his judicial term, and Republican Gov. Brian Kemp will appoint a replacement.

Melton is currently the only African American serving on the Georgia Supreme Court. In recent months, Melton has grappled with the coronavirus pandemic's effect on state courts. He has been renewing a declaration of judicial emergency every 30 days that limits what court cases can be conducted in person, leading to a backlog of cases.

Melton's statement said the court "is well-positioned to continue the high calling that has clearly been set before us. I have such a peace and confidence that justice will continue to be served."
Related listings
U.S. Law Review

02/08/2021

The Supreme Court is telling California that it can't bar indoor church services because of the coronavirus pandemic, but it can keep for now a ban on singing and chanting indoors.The high court issued orders late Friday in two cases where chur...

U.S. Law Review

02/03/2021

The Supreme Court is making it harder for a multimillion-dollar lawsuit involving centuries-old religious artworks obtained by the Nazis from Jewish art dealers to continue in U.S. courts.The court ruled unanimously Wednesday in a case involving the ...

U.S. Law Review

01/27/2021

A federal judge on Tuesday barred the U.S. government from enforcing a 100-day deportation moratorium that is a key immigration priority of President Joe Biden. U.S. District Judge Drew Tipton issued a temporary restraining order sought by Texas, whi...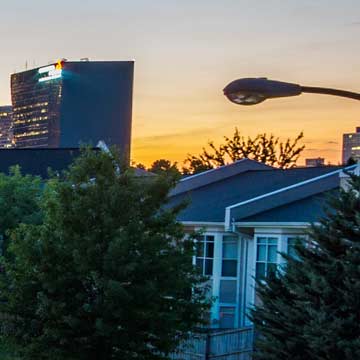 USCIS Adjusting Premium Processing Fee
U.S. Citizenship and Immigration Services (USCIS) announced today it is adjusting the premium processing fee for Form I-129, Petition for a Nonimmigrant Worker and Form I-140, Immigrant Petition for Alien Workers beginning on Oct. 1, 2018 to more effectively adjudicate petitions and maintain effective service to petitioners.

The premium processing fee will increase to $1,410, a 14.92 percent increase (after rounding) from the current fee of $1,225. This increase, which is done in accordance with the Immigration and Nationality Act, represents the percentage change in inflation since the fee was last increased in 2010 based on the Consumer Price Index for all Urban Consumers.

"Because premium processing fees have not been adjusted since 2010, our ability to improve the adjudications and service processes for all petitioners has been hindered as we've experienced significantly higher demand for immigration benefits. Ultimately, adjusting the premium processing fee will allow us to continue making necessary investments in staff and technology to administer various immigration benefit requests more effectively and efficiently," said Chief Financial Officer Joseph Moore. "USCIS will continue adjudicating all petitions on a case-by-case basis to determine if they meet all standards required under applicable law, policies, and regulations."

Premium processing is an optional service that is currently authorized for certain petitioners filing Forms I-129 or I-140. The system allows petitioners to request 15-day processing of certain employment-based immigration benefit requests if they pay an extra fee. The premium processing fee is paid in addition to the base filing fee and any other applicable fees, which cannot be waived.