High court sides with Google in copyright fight with Oracle
U.S. Law Review
The Supreme Court sided Monday with Google in an $8 billion copyright dispute with Oracle over the internet company's creation of the Android operating system used on most smartphones worldwide.

To create Android, which was released in 2007, Google wrote millions of lines of new computer code. But it also used 11,330 lines of code and an organization that's part of Oracle's Java platform.

Google had argued that what it did is long-settled, common practice in the industry, a practice that has been good for technical progress. And it said there is no copyright protection for the purely functional, noncreative computer code it used, something that couldn't be written another way. But Austin, Texas-based Oracle said Google "committed an egregious act of plagiarism," and it sued.

The justices ruled 6-2 for Google Inc., based in Mountain View, California. Two conservative justices dissented.

Justice Stephen Breyer wrote that in reviewing a lower court's decision, the justices assumed "for argument's sake, that the material was copyrightable."

"But we hold that the copying here at issue nonetheless constituted a fair use. Hence, Google's copying did not violate the copyright law," he wrote.

Justice Clarence Thomas wrote in a dissent joined by Justice Samuel Alito that he believed "Oracle's code at issue here is copyrightable, and Google's use of that copyrighted code was anything but fair."

Only eight justices heard the case because it was argued in October, after the death of Justice Ruth Bader Ginsburg but before Justice Amy Coney Barrett joined the court.

In a statement, Google's chief legal officer, Kent Walker, called the ruling a "victory for consumers, interoperability, and computer science." "The decision gives legal certainty to the next generation of developers whose new products and services will benefit consumers," Walker wrote.

Oracle's chief legal officer, Dorian Daley, condemned the outcome. "The Google platform just got bigger and market power greater. The barriers to entry higher and the ability to compete lower. They stole Java and spent a decade litigating as only a monopolist can," she wrote in a statement.

Microsoft, IBM and major internet and tech industry lobbying groups had weighed in on the case in favor of Google. The Motion Picture Association and the Recording Industry Association of America were among those supporting Oracle.

The case is Google LLC v. Oracle America Inc., 18-956.
Related listings
U.S. Law Review

04/01/2021

A federal judge refused Thursday to set bail for a Texas man who was wearing a T-shirt that said, "I Was There, Washington D.C., January 6, 2021," when he was arrested on charges he stormed the U.S. Capitol on Jan. 6.U.S. Judge Carl Nicho...

U.S. Law Review

03/20/2021

New Mexico Gov. Michelle Lujan Grisham has appointed a judge to the state Court of Appeals to fill a vacancy created by Justice Julie J. Vargas' appointment to the state Supreme Court.The state's 4th Judicial District Chief Judge Gerald E...

U.S. Law Review

03/09/2021

Lawyers who negotiated a $641 million settlement for victims of Flint's lead-contaminated water are asking a judge to set aside up to 32% for fees and expenses for years of work on the case.If granted, the request would total $202 million in fe...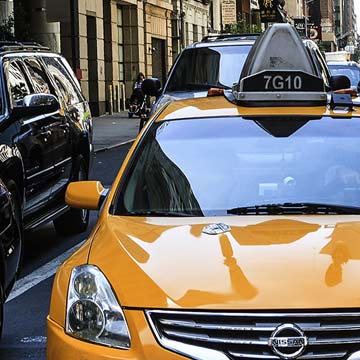 Any contracts or any transactions can go awry at any time
We know your business means a lot to you and want to understand all the aspects of your business so that we can help you in the best ways possible. We don't discriminate depending on the size of your company. Our mission statement is to represent all business owners and entrepreneurs by navigating them through the rough waters of business litigation and guiding them to success.

We are attorneys who want to make sure we understand your business objectives and goals before we start providing you with legal counsel individualized to your business. We know what it means to be dedicated to your business. After all, we are a business as well. And just like you, we want to provide the best service we can to our clients.

Any contracts or any transactions can go awry at any time. Sometimes, making important business decisions without legal help from business attorneys could cost you your business.We don't want you or your business to be misconstrued by anyone. Our attorneys make sure that we communicate with you often to make sure we are giving you the legal guidance you need at all times. We make sure we are responsive in a timely-manner with every single one of our clients to help them identify risks and prevent legal battles before they arise.