Malaysian ex-PM Najib arrives in court for graft verdict
U.S. Law Review
Ex-Malaysian Prime Minister Najib Razak arrived at court Tuesday for a verdict in the first of several corruption trials linked to the multibillion-dollar looting of the 1MDB state investment fund.

The outcome is widely seen as a test of the rule of law five months after a new government took power. Najib's Malay party returned to office as a key player in the new ruling alliance, less than two years after its shocking ouster in 2018 elections driven by public anger over the 1MDB scandal.

Security was tight at the courthouse, with the public barred from entering and staff spraying hand sanitizer for media outside. A crowd of supporters was gathering as Najib, wearing a mask and beige suit, entered the building.

Najib, 67, said in a Facebook post late Monday that he was prepared to fight to the end. He said he would appeal if he was found guilty, and expects prosecutors to appeal if he was acquitted.

"From day one, I have said this is the chance for me to clear my name," he wrote. "Whatever the decision in the High Court tomorrow, it does not end here ... after this, we will go to the Court of Appeal. I am ready."

Najib faces a total of 42 charges in five separate graft trials linked to the 1MDB saga and may be sentenced to years in prison if convicted in the first trial alone.

Analysts said the ruling could affect Najib's other trials and send a signal to the business community about the strength of Malaysia's legal system in tackling international financial crime.

The verdict will also test current Prime Minister Muhyiddin Yassin, who was fired as Najib's deputy in 2016 for speaking out on the 1MDB scandal but now relies on Najib's party for support. Najib's party is the biggest bloc in the current Malay nationalist alliance, which was formed in March after a political coup by Muhyiddin's party toppled the former reformist government.
Related listings
U.S. Law Review

07/18/2020

When the U.S. Supreme Court decided this month that the presidency isn't a shield against a New York prosecutor's criminal investigation, the justices didn't say whether the same goes for civil suits against the president in state c...

U.S. Law Review

07/05/2020

Johnny Depp's lawyers have failed to stop the American actor's ex-wife, Amber Heard, from attending his libel trial against the British tabloid newspaper The Sun until she is called to give evidence.In a court order published on Saturday,...

U.S. Law Review

07/02/2020

The biggest cases of the Supreme Court term so far have a surprising common thread. On a court with five Republican appointees, the liberal justices have been in the majority in rulings that make workplace discrimination against gay and transgender p...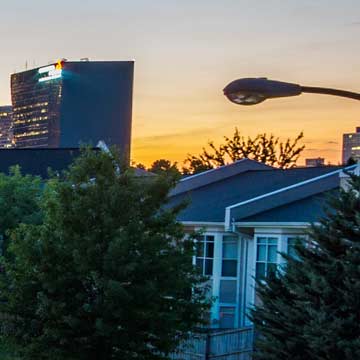 USCIS Adjusting Premium Processing Fee
U.S. Citizenship and Immigration Services (USCIS) announced today it is adjusting the premium processing fee for Form I-129, Petition for a Nonimmigrant Worker and Form I-140, Immigrant Petition for Alien Workers beginning on Oct. 1, 2018 to more effectively adjudicate petitions and maintain effective service to petitioners.

The premium processing fee will increase to $1,410, a 14.92 percent increase (after rounding) from the current fee of $1,225. This increase, which is done in accordance with the Immigration and Nationality Act, represents the percentage change in inflation since the fee was last increased in 2010 based on the Consumer Price Index for all Urban Consumers.

"Because premium processing fees have not been adjusted since 2010, our ability to improve the adjudications and service processes for all petitioners has been hindered as we've experienced significantly higher demand for immigration benefits. Ultimately, adjusting the premium processing fee will allow us to continue making necessary investments in staff and technology to administer various immigration benefit requests more effectively and efficiently," said Chief Financial Officer Joseph Moore. "USCIS will continue adjudicating all petitions on a case-by-case basis to determine if they meet all standards required under applicable law, policies, and regulations."

Premium processing is an optional service that is currently authorized for certain petitioners filing Forms I-129 or I-140. The system allows petitioners to request 15-day processing of certain employment-based immigration benefit requests if they pay an extra fee. The premium processing fee is paid in addition to the base filing fee and any other applicable fees, which cannot be waived.