State seeks long prison term for accused NYC subway gunman
U.S. Law Review
Prosecutors plan to seek a decades-long prison sentence for a man who is expected to plead guilty this week to opening fire in a subway car and wounding 10 riders in an attack that shocked New York City.

Frank James, 63, is scheduled to enter a guilty plea on Tuesday in Brooklyn federal court, admitting that he was responsible for the April 12 attack. It set off a massive 30-hour manhunt that ended when he called the police on himself.

Prosecutors told Judge William F. Kuntz II in a letter late last week that they plan to ask him to go beyond the roughly 32-year to 39-year sentence that federal sentencing guidelines would recommend. James planned the attack for years and endangered the lives of dozens of people, prosecutors said in the letter.

Defense attorneys did not immediately respond to a request for comment on Monday, when courts were closed to observe the New Year's holiday. James had been scheduled to stand trial in late February. His lawyers informed the judge on Dec. 21 that James wanted to plead guilty. Prosecutors say he plans to plead guilty to 11 charges without a plea agreement.

Ten of those charges — each one corresponding to a specific victim — accuse him of committing a terrorist attack against a mass transportation system carrying passengers and employees. The 11th charge accuses James of discharging a firearm during a violent crime.

Kuntz issued an order last week instructing the U.S. Marshals Service to use "all necessary force" to ensure that James shows up at Tuesday's plea proceeding, noting that James has refused to appear at past hearings. James, who is being held in a federal jail, balked at being taken to a court date in October but then appeared later that day, after Kuntz issued a similar order for him to be forced to court if necessary.

In the subway attack, the shooter set off a pair of smoke grenades and then fired a barrage of random shots inside the train, bloodying passengers as it moved between stations.

Before the shooting, James, who is Black, posted dozens of videos online in which he ranted about race, violence and his struggles with mental illness. In some, he decried the treatment of Black people and talked about how he was so frustrated, "I should have gotten a gun and just started shooting."
Related listings
U.S. Law Review

12/27/2022

A Manhattan federal judge known for swift decisions and a no-nonsense demeanor during three decades of overseeing numerous high-profile cases was assigned Tuesday to Sam Bankman-Fried's cryptocurrency case.The case was relegated to Judge Lewis ...

U.S. Law Review

12/10/2022

Lawyers for a doctor who intentionally defied a Texas abortion law that the lawyers called a "bounty-hunting scheme" say a court has dismissed a test of whether members of the public can sue providers who violate the restrictions for at l...

U.S. Law Review

11/16/2022

A Texas inmate seeking to stop his execution over claims of religious freedom violations and indifference to his medical needs is scheduled to die Wednesday evening for killing his pregnant ex-girlfriend and her 7-year-old son more than 17 years ago....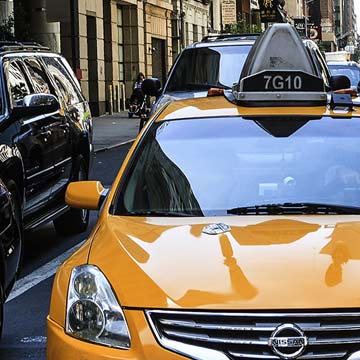 Any contracts or any transactions can go awry at any time
We know your business means a lot to you and want to understand all the aspects of your business so that we can help you in the best ways possible. We don't discriminate depending on the size of your company. Our mission statement is to represent all business owners and entrepreneurs by navigating them through the rough waters of business litigation and guiding them to success.

We are attorneys who want to make sure we understand your business objectives and goals before we start providing you with legal counsel individualized to your business. We know what it means to be dedicated to your business. After all, we are a business as well. And just like you, we want to provide the best service we can to our clients.

Any contracts or any transactions can go awry at any time. Sometimes, making important business decisions without legal help from business attorneys could cost you your business.We don't want you or your business to be misconstrued by anyone. Our attorneys make sure that we communicate with you often to make sure we are giving you the legal guidance you need at all times. We make sure we are responsive in a timely-manner with every single one of our clients to help them identify risks and prevent legal battles before they arise.