Wisconsin court sets argument date for stay-at-home lawsuit
U.S. Law Review
The Wisconsin Supreme Court announced Friday that it will hear oral arguments early next week in a lawsuit seeking to block Democratic Gov. Tony Evers' stay-at-home order.

The justices ruled 6-1 to accept the case and scheduled oral arguments for Tuesday morning via video conference. The arguments are expected to last at least 90 minutes.

The ruling said the court will consider whether the order was really an administrative rule and whether Palm was within her rights to issue it unilaterally. Even if the order doesn't qualify as a rule, the court said it will still weigh whether Palm exceeded her authority by "closing all 'nonessential' businesses, ordering all Wisconsin persons to stay home, and forbidding all "nonessential' travel.'"

Conservatives hold a 5-2 majority on the court. Liberal Justice Rebecca Dallet cast the lone dissenting vote. The ruling didn't include any explanation from her.

Evers initially issued the stay-at-home order in March. It was supposed to expire on April 24 but state Department of Health Services Secretary Andrea Palm extended it until May 26 at Evers' direction.

The order closed schools, shuttered nonessential businesses, limited the size of social gatherings and prohibits nonessential travel. The governor has said the order is designed to slow the virus' spread, but Republicans have grown impatient with the prohibitions, saying they're crushing the economy.

Republican legislators filed a lawsuit directly with the conservative-controlled Supreme Court last month challenging the extension. They have argued that the order is really an administrative rule, and Palm should have submitted it to the Legislature for approval before issuing it.
Related listings
U.S. Law Review

04/19/2020

A federal judge issued a limited temporary restraining order on Governor Kelly's order banning religious gatherings of ten or more people. The ruling was made by Judge John W. Broomes Saturday evening.Kelly responded, saying, "This is not about relig...

U.S. Law Review

04/12/2020

The Kansas Supreme Court ruled Saturday that a Republican-dominated legislative panel exceeded its authority when it tried to overturn the Democratic governor's executive order banning religious and funeral services of more than 10 people durin...

U.S. Law Review

03/21/2020

The Supreme Court reported Friday that the nine justices are healthy and trying to stay that way.To that end, when the court held its regularly scheduled private conference Friday morning, some of the justices participated remotely, and those who wer...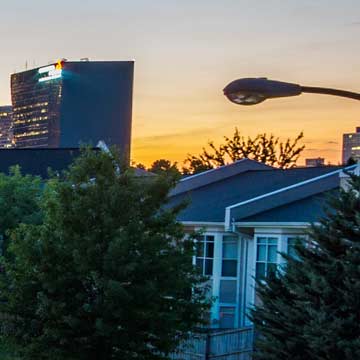 USCIS Adjusting Premium Processing Fee
U.S. Citizenship and Immigration Services (USCIS) announced today it is adjusting the premium processing fee for Form I-129, Petition for a Nonimmigrant Worker and Form I-140, Immigrant Petition for Alien Workers beginning on Oct. 1, 2018 to more effectively adjudicate petitions and maintain effective service to petitioners.

The premium processing fee will increase to $1,410, a 14.92 percent increase (after rounding) from the current fee of $1,225. This increase, which is done in accordance with the Immigration and Nationality Act, represents the percentage change in inflation since the fee was last increased in 2010 based on the Consumer Price Index for all Urban Consumers.

"Because premium processing fees have not been adjusted since 2010, our ability to improve the adjudications and service processes for all petitioners has been hindered as we've experienced significantly higher demand for immigration benefits. Ultimately, adjusting the premium processing fee will allow us to continue making necessary investments in staff and technology to administer various immigration benefit requests more effectively and efficiently," said Chief Financial Officer Joseph Moore. "USCIS will continue adjudicating all petitions on a case-by-case basis to determine if they meet all standards required under applicable law, policies, and regulations."

Premium processing is an optional service that is currently authorized for certain petitioners filing Forms I-129 or I-140. The system allows petitioners to request 15-day processing of certain employment-based immigration benefit requests if they pay an extra fee. The premium processing fee is paid in addition to the base filing fee and any other applicable fees, which cannot be waived.