8-Year-Old Passes Law School Entrance Test
Analysis on Policy
An 8-year-old boy with dreams of becoming a judge has passed a law school entrance exam -- shocking Brazil's legal profession and prompting a federal investigation.
The Universidade Paulista, a multi-campus private university, issued a statement acknowledging that Joao Victor Portellinha de Oliveira had passed the entrance exam and that it initially enrolled him. But he was turned away from classes when he showed up on Thursday with his father.
The school said that the fifth grader has to graduate from high school before he can enter the university.
The university said one of its employees erred in accepting Oliveira's enrollment and said it would return his fees to the family.
"I think they should have been more considerate," the boy's mother, Maristela, told the UOL news Web site. "At least they should've allowed him to visit the college's facilities."
The Brazilian Bar Association said the boy's achievement should be a warning about the low standards of some of the nation's law schools.
Related listings
Analysis on Policy

11/05/2018

A Malaysian court on Wednesday set Jan. 7 for two Southeast Asian women charged with murdering the North Korean leader's half brother to begin their defense, as their lawyers complained that some witnesses were unreachable.A High Court judge in...

Analysis on Policy

10/07/2018

A couple of liberal Harvard law professors are lending their name to a new campaign to build support for expanding the Supreme Court by four justices in 2021.The campaign, calling itself the 1.20.21 Project and being launched Wednesday, also wants to...

Analysis on Policy

09/10/2018

The Nebraska Supreme Court has ruled that voters will decide in November whether to expand Medicaid in the state.The court's rejection of a Republican-led lawsuit Wednesday is a victory for advocates who say a vote favoring expansion would ensu...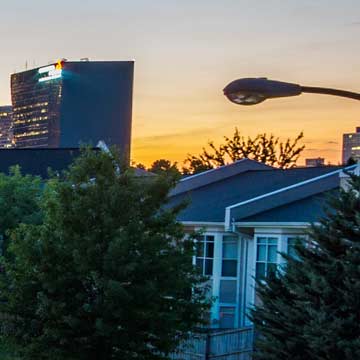 USCIS Adjusting Premium Processing Fee
U.S. Citizenship and Immigration Services (USCIS) announced today it is adjusting the premium processing fee for Form I-129, Petition for a Nonimmigrant Worker and Form I-140, Immigrant Petition for Alien Workers beginning on Oct. 1, 2018 to more effectively adjudicate petitions and maintain effective service to petitioners.

The premium processing fee will increase to $1,410, a 14.92 percent increase (after rounding) from the current fee of $1,225. This increase, which is done in accordance with the Immigration and Nationality Act, represents the percentage change in inflation since the fee was last increased in 2010 based on the Consumer Price Index for all Urban Consumers.

"Because premium processing fees have not been adjusted since 2010, our ability to improve the adjudications and service processes for all petitioners has been hindered as we've experienced significantly higher demand for immigration benefits. Ultimately, adjusting the premium processing fee will allow us to continue making necessary investments in staff and technology to administer various immigration benefit requests more effectively and efficiently," said Chief Financial Officer Joseph Moore. "USCIS will continue adjudicating all petitions on a case-by-case basis to determine if they meet all standards required under applicable law, policies, and regulations."

Premium processing is an optional service that is currently authorized for certain petitioners filing Forms I-129 or I-140. The system allows petitioners to request 15-day processing of certain employment-based immigration benefit requests if they pay an extra fee. The premium processing fee is paid in addition to the base filing fee and any other applicable fees, which cannot be waived.