Connerly to speak at Law School tomorrow
Analysis on Policy
Ward Connerly, an outspoken critic of affirmative action and a key player in the campaign to ban the practice in Michigan, will appear on campus tomorrow.
This will be Connerly's first visit to campus since Proposal 2 passed in November 2006, banning the use of race- and gender-based affirmative action in state public institutions, including the University of Michigan.
Connerly, a former University of California regent, successfully spearheaded efforts to pass ballot initiatives banning affirmative action in California and Washington, before bringing his campaign to Michigan.
Connerly will be speaking as part of a three-person panel called, "Kelo, Grutter, and Popular Responses to Unpopular Decisions" during this weekend's 2008 Federalist Society Student Symposium. The panel, which will be moderated by Michigan Supreme Court Justice Robert Young, will discuss controversial ballot measures - including Proposal 2.
The panel will begin at 9 a.m in Hutchins Hall.
Event organizer Michael James Ruttinger said he expects about 500 people to attend tomorrow's event.
Ruttinger said organizers have not heard of any planned protests surrounding Connerly's visit and have not arranged for additional security specifically because of Connerly's presence.
He added that he didn't expect the panel to come under fire because it is meant to be "an even-handed debate discussing all sides of the issues."
Ruttinger said organizers Ruttinger said he was unsure when Connerly accepted the invitation to appear on the panel, but said the majority of the event's speakers were finalized in December.
Related listings
Analysis on Policy

11/05/2018

A Malaysian court on Wednesday set Jan. 7 for two Southeast Asian women charged with murdering the North Korean leader's half brother to begin their defense, as their lawyers complained that some witnesses were unreachable.A High Court judge in...

Analysis on Policy

10/07/2018

A couple of liberal Harvard law professors are lending their name to a new campaign to build support for expanding the Supreme Court by four justices in 2021.The campaign, calling itself the 1.20.21 Project and being launched Wednesday, also wants to...

Analysis on Policy

09/10/2018

The Nebraska Supreme Court has ruled that voters will decide in November whether to expand Medicaid in the state.The court's rejection of a Republican-led lawsuit Wednesday is a victory for advocates who say a vote favoring expansion would ensu...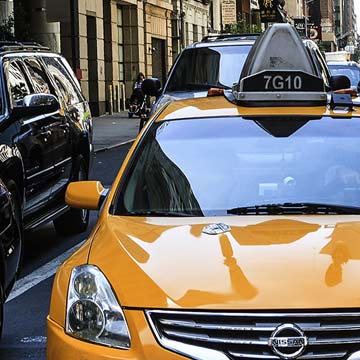 Any contracts or any transactions can go awry at any time
We know your business means a lot to you and want to understand all the aspects of your business so that we can help you in the best ways possible. We don't discriminate depending on the size of your company. Our mission statement is to represent all business owners and entrepreneurs by navigating them through the rough waters of business litigation and guiding them to success.

We are attorneys who want to make sure we understand your business objectives and goals before we start providing you with legal counsel individualized to your business. We know what it means to be dedicated to your business. After all, we are a business as well. And just like you, we want to provide the best service we can to our clients.

Any contracts or any transactions can go awry at any time. Sometimes, making important business decisions without legal help from business attorneys could cost you your business.We don't want you or your business to be misconstrued by anyone. Our attorneys make sure that we communicate with you often to make sure we are giving you the legal guidance you need at all times. We make sure we are responsive in a timely-manner with every single one of our clients to help them identify risks and prevent legal battles before they arise.