Man who escaped from Rhode Island prison to appear in court
Analysis on Policy
A man who escaped from a Rhode Island prison and was on the run for five days before being captured in Massachusetts is scheduled to make an initial appearance before a federal magistrate judge.

James Morales escaped from the Wyatt Detention Facility in Central Falls last Saturday and was captured Thursday in Somerville. Authorities believe he may have tried to rob two banks before he was caught.

Morales is scheduled to appear in U.S. District Court in Providence on an escape charge.

Authorities say Morales escaped New Year's Eve by climbing a basketball hoop, cutting through a fence and climbing through razor wire. It took hours for correctional officers to notice.

The 35-year-old former Army reservist was being held on charges he stole 16 guns from a U.S. Army Reserve Center in Worcester.



Related listings
Analysis on Policy

01/16/2016

A federal judge in Ohio has approved class-action status for a tea party group's lawsuit stemming from IRS delays in approving nonprofit status for conservative groups seeking the tax-exemption classification. The NorCal Tea Party Patriots sue...

Analysis on Policy

11/10/2015

The state must restore the $4,900-a-month pension of former Penn State assistant football coach Jerry Sandusky that was taken away three years ago when he was sentenced to decades in prison on child molestation convictions, a court ordered Friday. A ...

Analysis on Policy

03/31/2008

With the help of Harvard Law School's new curriculum reforms and other university-wide changes, it's getting easier for students to pursue more than one passion—and to become better lawyers.Promoting interdisciplinary study is a major goal of the rec...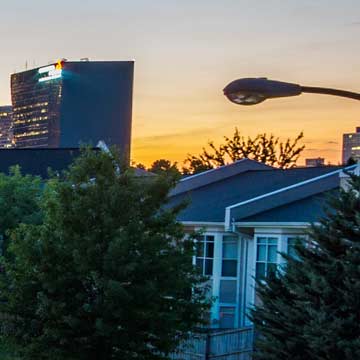 USCIS Adjusting Premium Processing Fee
U.S. Citizenship and Immigration Services (USCIS) announced today it is adjusting the premium processing fee for Form I-129, Petition for a Nonimmigrant Worker and Form I-140, Immigrant Petition for Alien Workers beginning on Oct. 1, 2018 to more effectively adjudicate petitions and maintain effective service to petitioners.

The premium processing fee will increase to $1,410, a 14.92 percent increase (after rounding) from the current fee of $1,225. This increase, which is done in accordance with the Immigration and Nationality Act, represents the percentage change in inflation since the fee was last increased in 2010 based on the Consumer Price Index for all Urban Consumers.

"Because premium processing fees have not been adjusted since 2010, our ability to improve the adjudications and service processes for all petitioners has been hindered as we've experienced significantly higher demand for immigration benefits. Ultimately, adjusting the premium processing fee will allow us to continue making necessary investments in staff and technology to administer various immigration benefit requests more effectively and efficiently," said Chief Financial Officer Joseph Moore. "USCIS will continue adjudicating all petitions on a case-by-case basis to determine if they meet all standards required under applicable law, policies, and regulations."

Premium processing is an optional service that is currently authorized for certain petitioners filing Forms I-129 or I-140. The system allows petitioners to request 15-day processing of certain employment-based immigration benefit requests if they pay an extra fee. The premium processing fee is paid in addition to the base filing fee and any other applicable fees, which cannot be waived.