Brother of victim in unsolved Ohio massacre appears in court
Court Watch
The brother of one of eight victims of an unsolved southern Ohio massacre has appeared in court for a hearing on evidence-tampering and vandalism charges over allegations he destroyed a GPS tracking device.

Forty-year-old James Manley, of Peebles, appeared in Pike County Court on the felony charges Wednesday. A judge set an $80,000 bond. Court records don't indicate if Manley has an attorney.

Investigators trying to solve the slayings placed the tracking device on Manley's truck last month. Manley was jailed after turning himself in on Tuesday.

Manley's sister, Dana Rhoden, was among the eight members of the Rhoden family killed in April 2016. They were found shot at four homes near Piketon, about 70 miles (113 kilometers) south of Columbus. No arrests have been made in the slayings.
Related listings
A court in Kyrgyzstan on Tuesday upheld a life sentence for an ethnic Uzbek journalist in a case that has drawn international criticism. Azimzhan Askarov was convicted in 2010 for stirring up ethnic hatred, a charge related to ethnic unrest in the so...

A federal appeals court in San Francisco says used car retailer CarMax must tell buyers in California the condition of individual vehicle components it inspects. The 9th U.S. Circuit Court of Appeals said Thursday CarMax's practice of providing buyer...

The U.S. Supreme Court's refusal to hear Arizona's appeal of a lower court ruling that overturned a convicted murderer's death sentence has opened the door for about 25 death row inmates to challenge their sentences. The justices on Monday let stand ...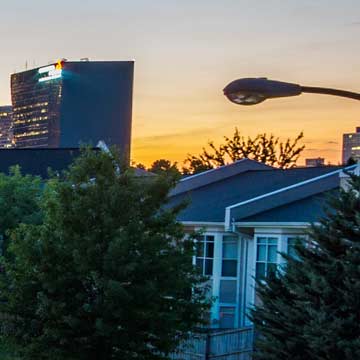 USCIS Adjusting Premium Processing Fee
U.S. Citizenship and Immigration Services (USCIS) announced today it is adjusting the premium processing fee for Form I-129, Petition for a Nonimmigrant Worker and Form I-140, Immigrant Petition for Alien Workers beginning on Oct. 1, 2018 to more effectively adjudicate petitions and maintain effective service to petitioners.

The premium processing fee will increase to $1,410, a 14.92 percent increase (after rounding) from the current fee of $1,225. This increase, which is done in accordance with the Immigration and Nationality Act, represents the percentage change in inflation since the fee was last increased in 2010 based on the Consumer Price Index for all Urban Consumers.

"Because premium processing fees have not been adjusted since 2010, our ability to improve the adjudications and service processes for all petitioners has been hindered as we've experienced significantly higher demand for immigration benefits. Ultimately, adjusting the premium processing fee will allow us to continue making necessary investments in staff and technology to administer various immigration benefit requests more effectively and efficiently," said Chief Financial Officer Joseph Moore. "USCIS will continue adjudicating all petitions on a case-by-case basis to determine if they meet all standards required under applicable law, policies, and regulations."

Premium processing is an optional service that is currently authorized for certain petitioners filing Forms I-129 or I-140. The system allows petitioners to request 15-day processing of certain employment-based immigration benefit requests if they pay an extra fee. The premium processing fee is paid in addition to the base filing fee and any other applicable fees, which cannot be waived.