Order: Mississippi judges have discretion for COVID safety
Court Watch
Mississippi judges have the power to delay trials, limit the number of spectators in courtrooms or take other steps to try to slow the spread of COVID-19, the leader of the state Supreme Court says in an emergency order.

Chief Justice Michael Randolph issued the order Thursday in response to the rapid spread of illness caused by highly contagious delta variant of the virus.

Mississippi has one of the lowest COVID-19 vaccination rates in the nation, and the state health officer, Dr. Thomas Dobbs, said Friday that 97% of new cases of COVID-19 in Mississippi are among people who are unvaccinated.

Randolph's order said judges may postpone jury trials that are scheduled through Sept. 10. In addition to limiting the number of spectators in courtrooms, judges may require people to wear masks and maintain distance between each other. The order encouraged courts to use teleconferencing and videoconferencing, when possible.

Plea hearings in felony cases must still take place in person, but defendants and others in the courtrooms should wear masks and maintain social distancing.

"Any in-person proceedings shall be limited to attorneys, parties, witnesses, security officers, members of the press and other necessary persons, as determined by the trial judge," Randolph wrote.
Related listings
South Carolina's Supreme Court ruled on Wednesday that a state law requiring sex offenders to register for life, without prior judicial review, is unconstitutional. In a unanimous ruling, justices wrote that "requirement that sex offender...

President Donald Trump knows he has fierce Democratic adversaries in Congress. But there is also ample push-back from the Judiciary branch, where black-robed judges who sit in courtrooms just blocks from the Capitol and in New York City have repudiat...

The European Court of Human Rights on Tuesday called on Turkey to release the former head of Turkey's pro-Kurdish opposition from detention. Turkey's president responded by claiming his country was not bound by the court's rulings.In its ruling on Tu...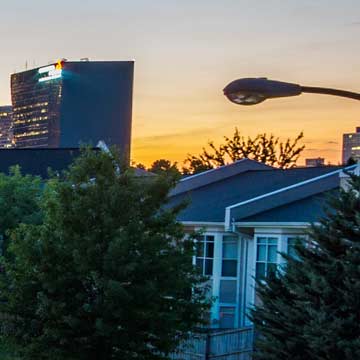 USCIS Adjusting Premium Processing Fee
U.S. Citizenship and Immigration Services (USCIS) announced today it is adjusting the premium processing fee for Form I-129, Petition for a Nonimmigrant Worker and Form I-140, Immigrant Petition for Alien Workers beginning on Oct. 1, 2018 to more effectively adjudicate petitions and maintain effective service to petitioners.

The premium processing fee will increase to $1,410, a 14.92 percent increase (after rounding) from the current fee of $1,225. This increase, which is done in accordance with the Immigration and Nationality Act, represents the percentage change in inflation since the fee was last increased in 2010 based on the Consumer Price Index for all Urban Consumers.

"Because premium processing fees have not been adjusted since 2010, our ability to improve the adjudications and service processes for all petitioners has been hindered as we've experienced significantly higher demand for immigration benefits. Ultimately, adjusting the premium processing fee will allow us to continue making necessary investments in staff and technology to administer various immigration benefit requests more effectively and efficiently," said Chief Financial Officer Joseph Moore. "USCIS will continue adjudicating all petitions on a case-by-case basis to determine if they meet all standards required under applicable law, policies, and regulations."

Premium processing is an optional service that is currently authorized for certain petitioners filing Forms I-129 or I-140. The system allows petitioners to request 15-day processing of certain employment-based immigration benefit requests if they pay an extra fee. The premium processing fee is paid in addition to the base filing fee and any other applicable fees, which cannot be waived.