Connecticut courts moving notices from newspapers to website
Ethics
The Connecticut court system will usher in the new year by moving required public notices to its

website and out of newspapers, citing lower costs and the potential to reach a wider audience.

Media representatives, however, believe the move will result in fewer residents being informed of

important legal matters and will be another blow to news companies already dealing with huge

declines in revenues. A single public notice can cost a few hundred dollars to run in a newspaper.

It's a concept that's been debated by government officials across the country, but so far one that

appears to have gained little traction amid opposition by newspapers.

"State government's thirst for keeping information out of the public hands knows no bounds," said

Chris VanDeHoef, executive director of the Connecticut Daily Newspapers Association. "Every

branch of government in our state should be focused on getting information that is pertinent to

the citizens of Connecticut out in as many places possible ? not fewer."

The Connecticut Judicial Branch has set up a legal notices section on its website that will go live on

Jan. 2, when it ends the requirement to publish them in newspapers.

"It is expected that this will save a great deal of time and expense, and provide greater accuracy

and broader notice than newspaper publication," the Judicial Branch said in a statement on its

website announcing the move.

Most of the notices at issue are intended for people involved in civil and family court cases, usually

defendants, who cannot be located because their current addresses are unknown. While a good

portion of the publishing costs are paid for by litigants, the Judicial Branch foots the bill for a large

number of people who cannot afford it, officials said.
Related listings
Bill Cosby lost his bid to overturn his sexual assault conviction Tuesday, as an appeals court upheld the verdict in the first celebrity trial of the #MeToo era.In its ruling, the Superior Court affirmed the right of prosecutors to call other accuser...

Georgia's highest court on Monday declined to stop voting in a referendum on whether a new city of Eagle's Landing should be created from part of the existing city of Stockbridge.The General Assembly passed two acts that were signed by the governor e...

The New Mexico Supreme Court is blocking a ballot option that would have allowed voters to select candidates from one particular party in all races by marking a single box. The court made its decision Wednesday after listening to oral arguments ...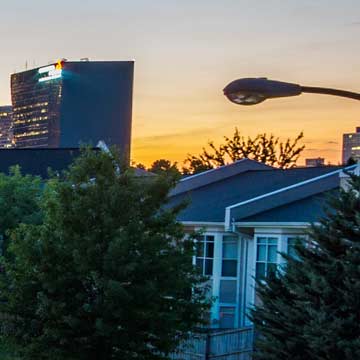 USCIS Adjusting Premium Processing Fee
U.S. Citizenship and Immigration Services (USCIS) announced today it is adjusting the premium processing fee for Form I-129, Petition for a Nonimmigrant Worker and Form I-140, Immigrant Petition for Alien Workers beginning on Oct. 1, 2018 to more effectively adjudicate petitions and maintain effective service to petitioners.

The premium processing fee will increase to $1,410, a 14.92 percent increase (after rounding) from the current fee of $1,225. This increase, which is done in accordance with the Immigration and Nationality Act, represents the percentage change in inflation since the fee was last increased in 2010 based on the Consumer Price Index for all Urban Consumers.

"Because premium processing fees have not been adjusted since 2010, our ability to improve the adjudications and service processes for all petitioners has been hindered as we've experienced significantly higher demand for immigration benefits. Ultimately, adjusting the premium processing fee will allow us to continue making necessary investments in staff and technology to administer various immigration benefit requests more effectively and efficiently," said Chief Financial Officer Joseph Moore. "USCIS will continue adjudicating all petitions on a case-by-case basis to determine if they meet all standards required under applicable law, policies, and regulations."

Premium processing is an optional service that is currently authorized for certain petitioners filing Forms I-129 or I-140. The system allows petitioners to request 15-day processing of certain employment-based immigration benefit requests if they pay an extra fee. The premium processing fee is paid in addition to the base filing fee and any other applicable fees, which cannot be waived.