Suspect in Norway mosque attack bruised but smiling in court
Headline Legal News
A suspected gunman accused of an attempted terrorist attack on an Oslo mosque and separately killing his teenage stepsister appeared in court on Monday looking bruised and scratched, but smiling.

The suspect did not speak, and his defense lawyer Unni Fries told The Associated Press he "will use his right not to explain himself for now."

Philip Manshaus, 21, was arrested Saturday after entering a mosque in Baerum, an Oslo suburb, where three men were preparing for Sunday's Eid al-Adha Muslim celebrations. Police said he was waving weapons and several shots were fired but did not specify what type of weapon was used. One person was slightly injured before people inside the Al-Noor Islamic Center held the suspect down until police arrived on the scene.

Police then raided Manshaus' nearby house and found the body of his 17-year-old stepsister. He is also suspected in her killing, police said, but did not provide details.

The head of Norway's domestic security agency said Monday officials had received a "vague" tip a year ago about the suspect, but it was not sufficient to act because officials had no information about any "concrete plans" of attack.

Hans Sverre Sjoevold, head of Norway's PST agency, told a news conference that the agency and the police receive many tips from worried people every day and the information "didn't go in the direction of an imminent terror planning."

The suspect's lawyer declined to comment on Norwegian media reports that Manshaus was inspired by shootings in March in New Zealand, where a gunman killed 51 people, and on Aug. 3 in El Paso, Texas, which left at least 22 dead.

The suspect smiled as he appeared in court Monday with dark bruises under both eyes and scratches across his face and neck. Police had said that he was prepared to cause deaths and more injuries but didn't succeed because people inside the mosque helped neutralize him.
Related listings
Headline Legal News

02/27/2019

The Oregon Supreme Court has ruled that negative impacts on Oregon's farmers from non-farm development can't be offset by making payments.The Capital Press reported Friday that the court also ruled this week that it's not enough for a development to ...

Headline Legal News

01/22/2019

The Trump administration can go ahead with its plan to restrict military service by transgender men and women while court challenges continue, the Supreme Court said Tuesday. The high court split 5-4 in allowing the plan to take effect, with the...

Headline Legal News

12/04/2018

Alec Baldwin appeared in a New York court on Monday after being accused of striking a man in the face over a parking space.The 60-year-old actor said nothing as he was arraigned on misdemeanor and violation-level charges. He has previously stated tha...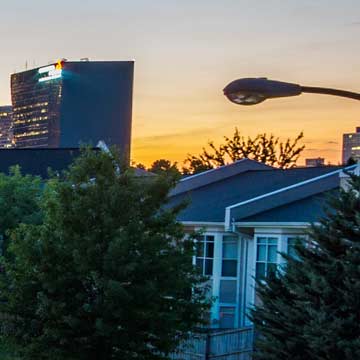 USCIS Adjusting Premium Processing Fee
U.S. Citizenship and Immigration Services (USCIS) announced today it is adjusting the premium processing fee for Form I-129, Petition for a Nonimmigrant Worker and Form I-140, Immigrant Petition for Alien Workers beginning on Oct. 1, 2018 to more effectively adjudicate petitions and maintain effective service to petitioners.

The premium processing fee will increase to $1,410, a 14.92 percent increase (after rounding) from the current fee of $1,225. This increase, which is done in accordance with the Immigration and Nationality Act, represents the percentage change in inflation since the fee was last increased in 2010 based on the Consumer Price Index for all Urban Consumers.

"Because premium processing fees have not been adjusted since 2010, our ability to improve the adjudications and service processes for all petitioners has been hindered as we've experienced significantly higher demand for immigration benefits. Ultimately, adjusting the premium processing fee will allow us to continue making necessary investments in staff and technology to administer various immigration benefit requests more effectively and efficiently," said Chief Financial Officer Joseph Moore. "USCIS will continue adjudicating all petitions on a case-by-case basis to determine if they meet all standards required under applicable law, policies, and regulations."

Premium processing is an optional service that is currently authorized for certain petitioners filing Forms I-129 or I-140. The system allows petitioners to request 15-day processing of certain employment-based immigration benefit requests if they pay an extra fee. The premium processing fee is paid in addition to the base filing fee and any other applicable fees, which cannot be waived.