Supreme Court blocks House from Mueller grand jury material
Law Firm News
The Supreme Court on Wednesday temporarily prevented the House of Representatives from obtaining secret grand jury testimony from special counsel Robert Mueller's Russia investigation.

The court's unsigned order granted the Trump administration's request to keep previously undisclosed details from the investigation of Russian interference in the 2016 election out of the hands of Democratic lawmakers, at least until early summer.

The court will decide then whether to extend its hold and schedule the case for arguments in the fall. If it does, it's likely the administration will be able to put off the release of any materials until after Election Day. Arguments themselves might not even take place before Americans decide whether to give President Donald Trump a second term.

For justices eager to avoid a definitive ruling, the delay could mean never having to decide the case, if either Trump loses or Republicans regain control of the House next year. It's hard to imagine the Biden administration would object to turning over the Mueller documents or House Republicans would continue to press for them.

House Speaker Nancy Pelosi objected to the high court's decision in a statement Wednesday evening. "The House's long-standing right to obtain grand jury information pursuant to the House's impeachment power has now been upheld by the lower courts twice," Pelosi said. "These rulings are supported by decades of precedent and should be permitted to proceed."

The federal appeals court in Washington ruled in March that the documents should be turned over because the House Judiciary Committee's need for the material in its investigation of Trump outweig
Related listings
Nebraska prison officials cannot withhold public records that reveal where they purchased their supply of lethal injection drugs, the state's highest court ruled Friday.In ordering the documents to be disclosed for public scrutiny, the Nebraska Supre...

Both suspects in a suburban Denver school shooting are due back in court Friday as prosecutors file charges in the attack that killed a student and wounded eight others.The district attorney's office also is expected to decide whether the young...

Congo's constitutional court is poised to rule on a challenge to the presidential election, with the government on Friday dismissing an unprecedented request by the African Union continental body to delay releasing the final results because of "serio...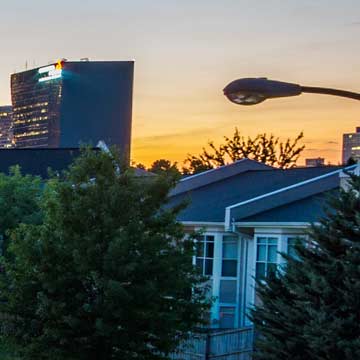 USCIS Adjusting Premium Processing Fee
U.S. Citizenship and Immigration Services (USCIS) announced today it is adjusting the premium processing fee for Form I-129, Petition for a Nonimmigrant Worker and Form I-140, Immigrant Petition for Alien Workers beginning on Oct. 1, 2018 to more effectively adjudicate petitions and maintain effective service to petitioners.

The premium processing fee will increase to $1,410, a 14.92 percent increase (after rounding) from the current fee of $1,225. This increase, which is done in accordance with the Immigration and Nationality Act, represents the percentage change in inflation since the fee was last increased in 2010 based on the Consumer Price Index for all Urban Consumers.

"Because premium processing fees have not been adjusted since 2010, our ability to improve the adjudications and service processes for all petitioners has been hindered as we've experienced significantly higher demand for immigration benefits. Ultimately, adjusting the premium processing fee will allow us to continue making necessary investments in staff and technology to administer various immigration benefit requests more effectively and efficiently," said Chief Financial Officer Joseph Moore. "USCIS will continue adjudicating all petitions on a case-by-case basis to determine if they meet all standards required under applicable law, policies, and regulations."

Premium processing is an optional service that is currently authorized for certain petitioners filing Forms I-129 or I-140. The system allows petitioners to request 15-day processing of certain employment-based immigration benefit requests if they pay an extra fee. The premium processing fee is paid in addition to the base filing fee and any other applicable fees, which cannot be waived.