Indian state challenges new citizenship law in Supreme Court
Legal Events
The southern Indian state of Kerala on Tuesday became the first to legally challenge a new citizenship law that has triggered nationwide demonstrations.

In a petition to the Supreme Court, the state government said the law violates the secular nature of India's Constitution, and accused the government of dividing the nation along communal lines.

The citizenship law backed by Prime Minister Narendra Modi's Hindu-nationalist party provides a path to naturalization for people from Bangladesh, Afghanistan and Pakistan, unless they're Muslim. It has triggered nationwide protests and clashes with police, leading to 23 deaths.
The rallies have slowly morphed into much wider anti-government protests.

Critics say the law, which was passed by Parliament on Dec. 11, will be used in conjunction with a citizenship registry that could require all Indians to produce documents proving their origins, a challenge in a country where many people lack official records including birth certificates.

Kerala, a state ruled by a communist party, has strongly opposed the law and passed a resolution against in early January. The state government criticized the law in front-page advertisements in at least three national newspapers on Jan. 10, saying the state is "leading the efforts to protect constitutional values."

Modi's Bharatiya Janata Party said the move by the state was political.

Pinarayi Vijayan, chief minister of the state, has also written to the heads of 11 other states not ruled by Modi's party, urging them to unite in their fight against the law.
Related listings
The Nebraska Supreme Court has rejected the latest appeal of a Texas man on Nebraska's death row for killed two Grand Island men in 2007.Marco Torres Jr., formerly of Pasadena, Texas, had sought post-conviction relief for a third time after bei...

Everyone knows Wisconsin will be in the spotlight for the presidential race in 2020. It's one of just a few states where the electorate is so evenly divided, it could swing either way. That is the biggest prize on the ballot this year, but it's far f...

American Airlines workers at Newark's airport who claim in a lawsuit they've been shorted on overtime pay can't sue as a class, a federal appeals court ruled this week.The three-judge panel's decision published Tuesday reverse...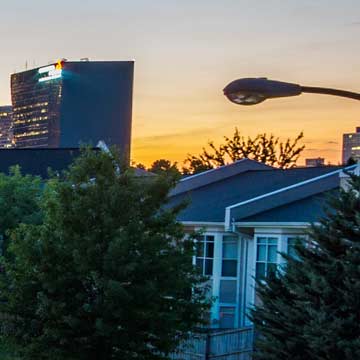 USCIS Adjusting Premium Processing Fee
U.S. Citizenship and Immigration Services (USCIS) announced today it is adjusting the premium processing fee for Form I-129, Petition for a Nonimmigrant Worker and Form I-140, Immigrant Petition for Alien Workers beginning on Oct. 1, 2018 to more effectively adjudicate petitions and maintain effective service to petitioners.

The premium processing fee will increase to $1,410, a 14.92 percent increase (after rounding) from the current fee of $1,225. This increase, which is done in accordance with the Immigration and Nationality Act, represents the percentage change in inflation since the fee was last increased in 2010 based on the Consumer Price Index for all Urban Consumers.

"Because premium processing fees have not been adjusted since 2010, our ability to improve the adjudications and service processes for all petitioners has been hindered as we've experienced significantly higher demand for immigration benefits. Ultimately, adjusting the premium processing fee will allow us to continue making necessary investments in staff and technology to administer various immigration benefit requests more effectively and efficiently," said Chief Financial Officer Joseph Moore. "USCIS will continue adjudicating all petitions on a case-by-case basis to determine if they meet all standards required under applicable law, policies, and regulations."

Premium processing is an optional service that is currently authorized for certain petitioners filing Forms I-129 or I-140. The system allows petitioners to request 15-day processing of certain employment-based immigration benefit requests if they pay an extra fee. The premium processing fee is paid in addition to the base filing fee and any other applicable fees, which cannot be waived.