South Africa ex-president Jacob Zuma in court for corruption
Legal Events
Former South African president Jacob Zuma is in court facing charges of corruption, money laundering and racketeering.

Zuma, 77, appeared at the High Court in Pietermaritzburg in eastern KwaZulu-Natal province Monday on charges of receiving bribes when the government purchased arms in 1999.

Zuma was South Africa's president from 2009 until 2018, when he was forced to resign by his ruling African National Congress party amid persistent allegations of corruption.

The criminal charges against Zuma were first raised more than 10 years ago but were withdrawn by the National Prosecution Authority in 2008. The charges were reinstated after a court ruled that there are sufficient grounds to bring him to trial.

Zuma's former financial adviser, Schabir Shaik, was in 2005 convicted of fraud and corruption.
Related listings
Japan's top court said Thursday it has rejected an appeal by former Nissan Chairman Carlos Ghosn's lawyers against his extended detention after his fourth arrest on allegations of financial misconduct.The decision upholds the extension of his detenti...

An environmental group is taking its battle against an oil refinery being developed near Theodore Roosevelt National Park to the North Dakota Supreme Court.The National Parks Conservation Association argued in its Wednesday filing that an air quality...

Curtis Flowers has been jailed in Mississippi for 22 years, even as prosecutors couldn't get a murder conviction against him to stick through five trials.Three convictions were tossed out, and two other juries couldn't reach unanimous verdicts.This w...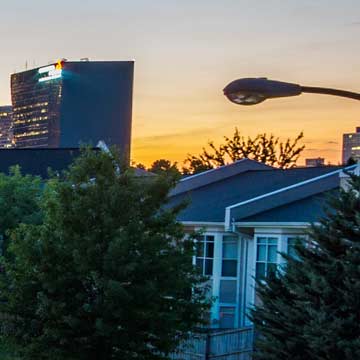 USCIS Adjusting Premium Processing Fee
U.S. Citizenship and Immigration Services (USCIS) announced today it is adjusting the premium processing fee for Form I-129, Petition for a Nonimmigrant Worker and Form I-140, Immigrant Petition for Alien Workers beginning on Oct. 1, 2018 to more effectively adjudicate petitions and maintain effective service to petitioners.

The premium processing fee will increase to $1,410, a 14.92 percent increase (after rounding) from the current fee of $1,225. This increase, which is done in accordance with the Immigration and Nationality Act, represents the percentage change in inflation since the fee was last increased in 2010 based on the Consumer Price Index for all Urban Consumers.

"Because premium processing fees have not been adjusted since 2010, our ability to improve the adjudications and service processes for all petitioners has been hindered as we've experienced significantly higher demand for immigration benefits. Ultimately, adjusting the premium processing fee will allow us to continue making necessary investments in staff and technology to administer various immigration benefit requests more effectively and efficiently," said Chief Financial Officer Joseph Moore. "USCIS will continue adjudicating all petitions on a case-by-case basis to determine if they meet all standards required under applicable law, policies, and regulations."

Premium processing is an optional service that is currently authorized for certain petitioners filing Forms I-129 or I-140. The system allows petitioners to request 15-day processing of certain employment-based immigration benefit requests if they pay an extra fee. The premium processing fee is paid in addition to the base filing fee and any other applicable fees, which cannot be waived.