Justice delayed: Virus crisis upends courts system across US
Legal Issues
The coronavirus pandemic has crippled the U.S. legal system, creating constitutional dilemmas as the accused miss their days in court. The public health crisis could build a legal backlog that overwhelms courts across the country, leaving some defendants behind bars longer, and forcing prosecutors to decide which cases to pursue and which to let slide.

"Everybody is scrambling. Nobody really knows how to handle this," said Claudia Lagos, a criminal defense attorney in Boston.

Judges from California to Maine have postponed trials and nearly all in-person hearings to keep crowds from packing courthouses. Trials that were underway ? like the high-profile case against multimillionaire real estate heir Robert Durst ? have been halted. Some chief judges have suspended grand juries, rendering new indictments impossible. Other have allowed them to sit, though six feet apart.

Prosecutors may have to abandon some low-level cases to keep people from flooding into the legal system.

Many judges are holding hearings by phone or video chat to keep all cases from grinding to a halt. Other courts are stymied by outdated technology. The clerk for the the 9th U.S. Circuit Court of Appeals, Molly Dwyer, likened the logistical challenges to "building the bike as we ride it."

Judges have asked for emergency powers to delay trials longer than the law generally allows and extend key deadlines, like when a defendant must initially appear in court.
Related listings
Wisconsin voters will choose between a Republican appointee, a Madison judge and a law professor as they winnow down the candidates for a state Supreme Court seat in a primary Tuesday.Conservative Justice Dan Kelly will face off against liberal-leani...

The Supreme Court said Friday it will referee a high-profile copyright dispute between technology giants Oracle and Google. Oracle says it wants nearly $9 billion from Google.The case stems from Google's development of its hugely popular Androi...

President Donald Trump is asking the Supreme Court to block a subpoena for his tax returns, in a test of the president's ability to defy investigations.The filing Thursday sets the stage for a high court showdown over the tax returns Trump has ...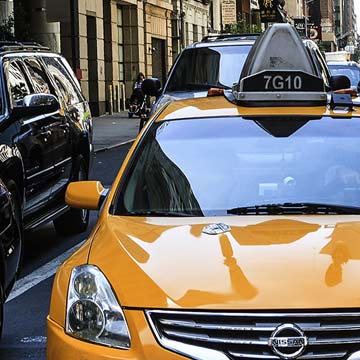 Any contracts or any transactions can go awry at any time
We know your business means a lot to you and want to understand all the aspects of your business so that we can help you in the best ways possible. We don't discriminate depending on the size of your company. Our mission statement is to represent all business owners and entrepreneurs by navigating them through the rough waters of business litigation and guiding them to success.

We are attorneys who want to make sure we understand your business objectives and goals before we start providing you with legal counsel individualized to your business. We know what it means to be dedicated to your business. After all, we are a business as well. And just like you, we want to provide the best service we can to our clients.

Any contracts or any transactions can go awry at any time. Sometimes, making important business decisions without legal help from business attorneys could cost you your business.We don't want you or your business to be misconstrued by anyone. Our attorneys make sure that we communicate with you often to make sure we are giving you the legal guidance you need at all times. We make sure we are responsive in a timely-manner with every single one of our clients to help them identify risks and prevent legal battles before they arise.