Trump asks Supreme Court to unfreeze border wall money
Legal Issues
The Trump administration on Friday asked the Supreme Court to lift a freeze on Pentagon money it wants to use to build sections of a border wall with Mexico.

Two lower courts have ruled against the administration in a lawsuit over the funding. Last week, a divided three-judge panel of the 9th U.S. Circuit Court of Appeals in San Francisco kept in place a lower court ruling preventing the government from tapping Defense Department counterdrug money to build high-priority sections of wall in Arizona, California and New Mexico.

At stake in the case is billions of dollars that would allow Trump to make progress on a major 2016 campaign promise heading into his race for a second term. Trump ended a 35-day government shutdown in February after Congress gave him approximately $1.4 billion in border wall funding, far less than the $5.7 billion he was seeking. Trump then declared a national emergency to take cash from other government accounts to use to construct sections of wall.

The money includes $3.6 billion from military construction funds, $2.5 billion from Defense Department counterdrug activities and $600 million from the Treasury Department's asset forfeiture fund. The Treasury Department funds have so far survived legal challenges, and the transfer of the military construction funds has not yet been approved.

At issue in the case before the Supreme Court is just the $2.5 billion in Defense Department funds, which the administration says will be used to construct more than 100 miles of fencing. The lawsuit challenging the use of those funds was brought by the American Civil Liberties Union on behalf of the Sierra Club and Southern Border Communities Coalition. Late Friday, Supreme Court Justice Elena Kagan gave the groups until the afternoon of July 19 to respond in writing to the Trump administration's filing.
Related listings
The Ohio Supreme Court won't hear an appeal from a man sentenced to death for the 1985 rape, torture and slaying of a 12-year-old boy.Attorneys for 52-year-old Danny Lee Hill have unsuccessfully argued bite-mark evidence used against him was unreliab...

A lawsuit by a Nevada woman accusing soccer star Cristiano Ronaldo of raping her in 2009 at a Las Vegas Strip resort has been moved from state to federal court in Las Vegas, her lawyer said Wednesday."We basically just switched venues, but the ...

Recent statements and actions by Gov. Mike DeWine suggest Ohio could go years without executing another death row inmate.Last month, the Republican governor ordered the prison system to come up with a new lethal drug protocol after a federal judge's ...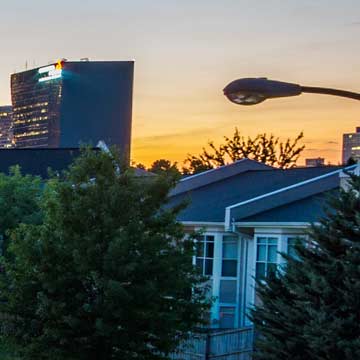 USCIS Adjusting Premium Processing Fee
U.S. Citizenship and Immigration Services (USCIS) announced today it is adjusting the premium processing fee for Form I-129, Petition for a Nonimmigrant Worker and Form I-140, Immigrant Petition for Alien Workers beginning on Oct. 1, 2018 to more effectively adjudicate petitions and maintain effective service to petitioners.

The premium processing fee will increase to $1,410, a 14.92 percent increase (after rounding) from the current fee of $1,225. This increase, which is done in accordance with the Immigration and Nationality Act, represents the percentage change in inflation since the fee was last increased in 2010 based on the Consumer Price Index for all Urban Consumers.

"Because premium processing fees have not been adjusted since 2010, our ability to improve the adjudications and service processes for all petitioners has been hindered as we've experienced significantly higher demand for immigration benefits. Ultimately, adjusting the premium processing fee will allow us to continue making necessary investments in staff and technology to administer various immigration benefit requests more effectively and efficiently," said Chief Financial Officer Joseph Moore. "USCIS will continue adjudicating all petitions on a case-by-case basis to determine if they meet all standards required under applicable law, policies, and regulations."

Premium processing is an optional service that is currently authorized for certain petitioners filing Forms I-129 or I-140. The system allows petitioners to request 15-day processing of certain employment-based immigration benefit requests if they pay an extra fee. The premium processing fee is paid in addition to the base filing fee and any other applicable fees, which cannot be waived.