Appellate court sets hearing in South Carolina abortion case
National News
An appellate court is set to debate a lawsuit challenging South Carolina's abortion law about a week after the U.S. Supreme Court considers a similar measure in Mississippi.

The 4th U.S. Circuit Court of Appeals has tentatively calendared the South Carolina case for oral arguments the week of Dec. 6, according to an order from the court posted Friday.

Planned Parenthood is suing South Carolina to over the measure, which was signed into law by Republican Gov. Henry McMaster earlier this year and requires doctors to perform ultrasounds to check for a so-called "fetal heartbeat." If cardiac activity — which can typically be detected about six weeks into pregnancy — is detected, the abortion can only be performed if the pregnancy was caused by rape or incest, or if the mother's life is in danger.

Opponents have argued many women do not know they are pregnant at six weeks. And, they argue, with such an early deadline, the law gives women little time to consider whether to have an abortion.

Medical experts say the cardiac activity is not an actual heartbeat but rather an initial flutter of electric activity within cells in an embryo. They say the heart doesn't begin to form until the fetus is at least nine weeks old, and they decry efforts to promote abortion bans by relying on medical inaccuracies.

A judge has blocked South Carolina's law from going into effect pending the outcome of a challenge to Mississippi's new abortion law, which the U.S. Supreme Court expects to hear Dec. 1.

Mississippi wants the high court to uphold its ban on most abortions after the 15th week of pregnancy, telling the court it should overrule the landmark Roe v. Wade decision guaranteeing a woman's right to an abortion and the 1992 decision in Planned Parenthood v. Casey that prevents states from banning abortion before viability.
Related listings
The U.S. Supreme Court declined to hear an appeal by two state police officers accused of failing to protect a woman from a man who went on a deadly rampage, allowing a civil lawsuit to proceed. Troopers were accused of failing to do enough when Brit...

Attorneys in one of three lawsuits brought against Ohio's newly drawn maps of legislative districts asked the state's high court Monday to appoint a master commissioner to oversee the disputes. Lawyers for voters represented by the Nation...

New York City schools have been temporarily blocked from enforcing a vaccine mandate for its teachers and other workers by a federal appeals judge just days before it was to take effect. Workers in the nation's largest school system were to be ...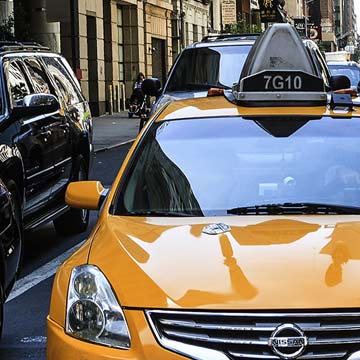 Any contracts or any transactions can go awry at any time
We know your business means a lot to you and want to understand all the aspects of your business so that we can help you in the best ways possible. We don't discriminate depending on the size of your company. Our mission statement is to represent all business owners and entrepreneurs by navigating them through the rough waters of business litigation and guiding them to success.

We are attorneys who want to make sure we understand your business objectives and goals before we start providing you with legal counsel individualized to your business. We know what it means to be dedicated to your business. After all, we are a business as well. And just like you, we want to provide the best service we can to our clients.

Any contracts or any transactions can go awry at any time. Sometimes, making important business decisions without legal help from business attorneys could cost you your business.We don't want you or your business to be misconstrued by anyone. Our attorneys make sure that we communicate with you often to make sure we are giving you the legal guidance you need at all times. We make sure we are responsive in a timely-manner with every single one of our clients to help them identify risks and prevent legal battles before they arise.