Court rules Catholic school wrongfully fired gay substitute
National News
A gay substitute teacher was wrongfully fired by a Roman Catholic school in North Carolina after he announced in 2014 on social media that he was going to marry his longtime partner, a federal judge has ruled.
U.S. District Judge Max Cogburn ruled Friday that Charlotte Catholic High School and the Roman Catholic Archdiocese of Charlotte violated Lonnie Billard's federal protections against sex discrimination under Title VII of the Civil Rights Act. Cogburn granted summary judgment to Billard and said a trial must still be held to determine appropriate relief for him.
"After all this time, I have a sense of relief and a sense of vindication. I wish I could have remained to teach all this time," Billard said in a statement released Friday by the ACLU, which represented him in court. "Today's decision validates that I did nothing wrong by being a gay man."
Billard taught English and drama full-time at the school for more than a decade, earning its Teacher of the Year award in 2012. He then transitioned to a role as a regular substitute teacher, typically working more than a dozen weeks per year, according to his 2017 lawsuit.
He posted about his upcoming wedding in October 2014 and was informed by an assistant principal several weeks later that he no longer had a job with the school, according to the ruling.
The defendants said that they fired Billard not because he was gay, but rather because "he engaged in 'advocacy' that went against the Catholic Church's beliefs" when he publicly announced he was marrying another man, the ruling said.
But Cogburn ruled that the school's action didn't fit into exemptions to labor law that give religious institutions leeway to require certain employees to adhere to religious teachings, nor was the school's action protected by constitutional rights to religious freedom.
Related listings
In a win over FIFA at sport's highest court, Empoli midfielder Nedim Bajrami won the right Monday to switch national teams from Switzerland to Albania. The Court of Arbitration for Sport said its panel upheld an appeal by Bajrami and the Albani...

A judge ordered the government to take money from the prison account of a former Michigan sports doctor who owes about $58,000 to victims of his child pornography crimes. Larry Nassar has received about $13,000 in deposits since 2018, including $2,00...

A federal judge is refusing landlords' request to put the Biden administration's new eviction moratorium on hold, though she made clear she thinks it's illegal. U.S. District Judge Dabney Friedrich on Friday said her "hands ar...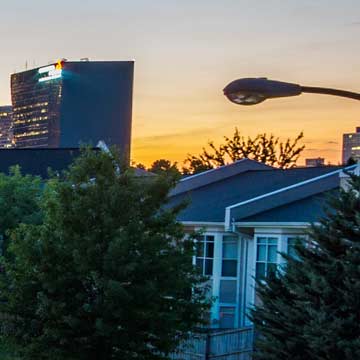 USCIS Adjusting Premium Processing Fee
U.S. Citizenship and Immigration Services (USCIS) announced today it is adjusting the premium processing fee for Form I-129, Petition for a Nonimmigrant Worker and Form I-140, Immigrant Petition for Alien Workers beginning on Oct. 1, 2018 to more effectively adjudicate petitions and maintain effective service to petitioners.

The premium processing fee will increase to $1,410, a 14.92 percent increase (after rounding) from the current fee of $1,225. This increase, which is done in accordance with the Immigration and Nationality Act, represents the percentage change in inflation since the fee was last increased in 2010 based on the Consumer Price Index for all Urban Consumers.

"Because premium processing fees have not been adjusted since 2010, our ability to improve the adjudications and service processes for all petitioners has been hindered as we've experienced significantly higher demand for immigration benefits. Ultimately, adjusting the premium processing fee will allow us to continue making necessary investments in staff and technology to administer various immigration benefit requests more effectively and efficiently," said Chief Financial Officer Joseph Moore. "USCIS will continue adjudicating all petitions on a case-by-case basis to determine if they meet all standards required under applicable law, policies, and regulations."

Premium processing is an optional service that is currently authorized for certain petitioners filing Forms I-129 or I-140. The system allows petitioners to request 15-day processing of certain employment-based immigration benefit requests if they pay an extra fee. The premium processing fee is paid in addition to the base filing fee and any other applicable fees, which cannot be waived.