Democrats sue to overturn new Kansas congressional districts
National News
Democrats sued Kansas officials on Monday over a Republican redistricting law that costs the state's only Democrat in Congress some of the territory in her Kansas City-area district that she carries by wide margins in elections.

A team of attorneys led by Democratic attorney Marc Elias' firm filed the lawsuit in Wyandotte County District Court in the Kansas City area. Elias has been involved in lawsuits in multiple states, including Georgia, North Carolina and Ohio, and he promised that the new Kansas map would be challenged when the GOP-controlled Legislature on Wednesday overrode Democratic Gov. Laura Kelly's veto of it.

The lawsuit was filed on behalf of five voters and a Kansas voting-rights group, Loud Light. The defendants are the elections commissioner for Kansas City, Kansas, and Kansas Secretary of State Scott Schwab, the state's top elections official.

Kansas is part of a broader national battle over redrawing congressional districts. Republicans hope to recapture a U.S. House majority in this year's elections, and both parties are watching states' redistricting efforts because they could help either pick up or defend individual seats.

The Kansas redistricting law removes the northern part of Kansas City, Kansas, from the 3rd District that U.S. Rep. Sharice Davids represents and puts it in the neighboring 2nd District, which includes the state capital of Topeka but also rural communities across eastern Kansas. Kansas City is among Republican-leaning Kansas' few Democratic strongholds.

Elias has said the GOP map for Kansas is "blatantly unconstitutional." Democrats argued that it amounts to partisan gerrymandering aimed at costing Davids' her seat, while diluting the clout of Black and Hispanic voters by cutting their numbers in her district. They also have argued that the map is unacceptable because it fails to keep the core of the state's side of the Kansas City area in a single district.
Related listings
A Temple University physics professor who was charged with sharing scientific technology with China only for the case to collapse before trial and be dismissed by the Justice Department asked a federal appeals court on Monday to reinstate his clams f...

A circuit judge has been appointed to a temporary seat on the West Virginia Supreme Court after the resignation of Justice Evan Jenkins. Chief Justice John Hutchison on Monday appointed Alan D. Moats to the high court. Moats has served in the judicia...

The Biden administration on Monday slapped sanctions on top members of Myanmar's judiciary and one of its main revenue-producing ports over rights abuses since last year's coup. The sanctions on the country's attorney general, supre...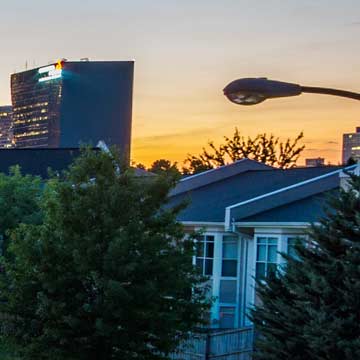 USCIS Adjusting Premium Processing Fee
U.S. Citizenship and Immigration Services (USCIS) announced today it is adjusting the premium processing fee for Form I-129, Petition for a Nonimmigrant Worker and Form I-140, Immigrant Petition for Alien Workers beginning on Oct. 1, 2018 to more effectively adjudicate petitions and maintain effective service to petitioners.

The premium processing fee will increase to $1,410, a 14.92 percent increase (after rounding) from the current fee of $1,225. This increase, which is done in accordance with the Immigration and Nationality Act, represents the percentage change in inflation since the fee was last increased in 2010 based on the Consumer Price Index for all Urban Consumers.

"Because premium processing fees have not been adjusted since 2010, our ability to improve the adjudications and service processes for all petitioners has been hindered as we've experienced significantly higher demand for immigration benefits. Ultimately, adjusting the premium processing fee will allow us to continue making necessary investments in staff and technology to administer various immigration benefit requests more effectively and efficiently," said Chief Financial Officer Joseph Moore. "USCIS will continue adjudicating all petitions on a case-by-case basis to determine if they meet all standards required under applicable law, policies, and regulations."

Premium processing is an optional service that is currently authorized for certain petitioners filing Forms I-129 or I-140. The system allows petitioners to request 15-day processing of certain employment-based immigration benefit requests if they pay an extra fee. The premium processing fee is paid in addition to the base filing fee and any other applicable fees, which cannot be waived.