Graham appeals order to testify in Georgia election probe
National News
U.S. Sen. Lindsey Graham has formally appealed a judge's order requiring him to testify before a special grand jury investigating whether former President Donald Trump and others illegally sought to overturn his 2020 election defeat in Georgia.

The South Carolina Republican's appeal had been expected following a judge's Monday ruling that he comply with prosecutors' efforts to compel him to testify Aug. 23 about his phone calls to Georgia Secretary of State Brad Raffensperger and his staff in the weeks following the election.

The 11th U.S. Circuit Court of Appeals will consider Graham's request, filed late Wednesday. Graham's legal team also asked a federal judge to put his special grand jury appearance on hold during the appeal process.

Graham's appeal was made the same day that another Trump associate, former campaign attorney Rudy Giuliani, spent roughly six hours before the special grand jury. The former New York mayor spread false claims of election fraud in Fulton County as he led efforts to challenge the election results in Georgia.

Met by an Associated Press reporter at the airport as he returned to New York on Wednesday, Giuliani said that he had "satisfied his obligation under the subpoena" from prosecutors but gave no further details of his testimony.
Related listings
A Florida judge on Tuesday temporarily blocked a new 15-week abortion ban days after it took effect in the state, an expected move following an oral ruling last week in which he said the law violated the state constitution.Judge John C. Cooper issued...

Scotland's leader told lawmakers in Edinburgh Tuesday that she plans to hold a fresh referendum on Scotland's independence on Oct. 19, 2023 — even though U.K. Prime Minister Boris Johnson maintains it wasn't the right time for...

A Nevada woman has lost her bid in a U.S. court to force international soccer star Cristiano Ronaldo to pay millions of dollars more than the $375,000 in hush money she received after claiming he raped her in Las Vegas in 2009.U.S. District Judge Jen...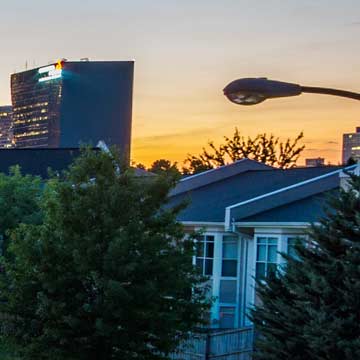 USCIS Adjusting Premium Processing Fee
U.S. Citizenship and Immigration Services (USCIS) announced today it is adjusting the premium processing fee for Form I-129, Petition for a Nonimmigrant Worker and Form I-140, Immigrant Petition for Alien Workers beginning on Oct. 1, 2018 to more effectively adjudicate petitions and maintain effective service to petitioners.

The premium processing fee will increase to $1,410, a 14.92 percent increase (after rounding) from the current fee of $1,225. This increase, which is done in accordance with the Immigration and Nationality Act, represents the percentage change in inflation since the fee was last increased in 2010 based on the Consumer Price Index for all Urban Consumers.

"Because premium processing fees have not been adjusted since 2010, our ability to improve the adjudications and service processes for all petitioners has been hindered as we've experienced significantly higher demand for immigration benefits. Ultimately, adjusting the premium processing fee will allow us to continue making necessary investments in staff and technology to administer various immigration benefit requests more effectively and efficiently," said Chief Financial Officer Joseph Moore. "USCIS will continue adjudicating all petitions on a case-by-case basis to determine if they meet all standards required under applicable law, policies, and regulations."

Premium processing is an optional service that is currently authorized for certain petitioners filing Forms I-129 or I-140. The system allows petitioners to request 15-day processing of certain employment-based immigration benefit requests if they pay an extra fee. The premium processing fee is paid in addition to the base filing fee and any other applicable fees, which cannot be waived.