Justices won't revive Alabama ban on abortion procedure
National News
The Supreme Court won't revive Alabama's attempt to ban the most commonly used procedure in second-trimester abortions after the measure was blocked by lower courts.

The justices on Friday rejected the state's appeal and declined to review a lower court ruling that blocked the law. The 2016 Alabama law sought to ban the abortion procedure known as dilation and evacuation, a procedure Alabama referred to in court filings as "dismemberment abortion."

Lower courts have blocked similar laws in Kansas, Oklahoma, Louisiana, Texas and Arkansas, but this was the first case to go before the Supreme Court, according to the American Civil Liberties Union, which challenged the Alabama law.

Court records show 93% of abortions in Alabama occur before 15 weeks of pregnancy. For the 7% of abortions that occur later, almost all are by dilation and evacuation.

Randall Marshall, executive director of the American Civil Liberties Union of Alabama, said the ban would have effectively ended access to second trimester abortions in Alabama if it had been allowed to take effect.

"We are not surprised by the Supreme Court's decision to deny reviewing this case. In doing so, they are upholding the Supreme Court's own precedent in protecting a woman's right to access the healthcare she needs. A woman's health, not Alabama politicians, should drive personal medical decisions," Marshall said.

Planned Parenthood said the decision was a victory for abortion access in the state, but warned of the continuing push to enact new restrictions on abortion.

"This is a major victory for Alabamians and people everywhere. The courts have for now protected our constitutional right to access abortion. But the fight is far from over," said Staci Fox, CEO and president of Planned Parenthood Southeast.
Related listings
In a courtroom packed with environmental activists, federal judges wrestled Tuesday with whether climate change violates the constitutional rights of young people who have sued the U.S. government over the use of fossil fuels.A Justice Department att...

A federal appeals court has ruled that the NFL's Tampa Bay Buccaneers is not entitled to damages from BP for the 2010 Deepwater Horizon oil spill.At issue were the accounting practices the team used to argue that the 2010 spill caused the team's reve...

The Supreme Court's conservative majority sounded wary Tuesday of allowing federal judges to determine when electoral maps are too partisan, despite strong evidence that the political parties drew districts to guarantee congressional election o...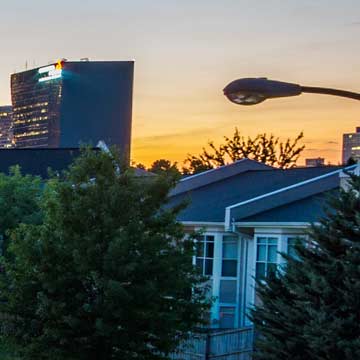 USCIS Adjusting Premium Processing Fee
U.S. Citizenship and Immigration Services (USCIS) announced today it is adjusting the premium processing fee for Form I-129, Petition for a Nonimmigrant Worker and Form I-140, Immigrant Petition for Alien Workers beginning on Oct. 1, 2018 to more effectively adjudicate petitions and maintain effective service to petitioners.

The premium processing fee will increase to $1,410, a 14.92 percent increase (after rounding) from the current fee of $1,225. This increase, which is done in accordance with the Immigration and Nationality Act, represents the percentage change in inflation since the fee was last increased in 2010 based on the Consumer Price Index for all Urban Consumers.

"Because premium processing fees have not been adjusted since 2010, our ability to improve the adjudications and service processes for all petitioners has been hindered as we've experienced significantly higher demand for immigration benefits. Ultimately, adjusting the premium processing fee will allow us to continue making necessary investments in staff and technology to administer various immigration benefit requests more effectively and efficiently," said Chief Financial Officer Joseph Moore. "USCIS will continue adjudicating all petitions on a case-by-case basis to determine if they meet all standards required under applicable law, policies, and regulations."

Premium processing is an optional service that is currently authorized for certain petitioners filing Forms I-129 or I-140. The system allows petitioners to request 15-day processing of certain employment-based immigration benefit requests if they pay an extra fee. The premium processing fee is paid in addition to the base filing fee and any other applicable fees, which cannot be waived.