Lawyer loses challenge to mandatory membership in group
National News
A federal appeals court has rejected a challenge to a policy that requires lawyers join the State Bar of Michigan. Lucille Taylor said the group's use of her dues for advocacy activities violates her right to free speech, among other objections. But the appeals court, 3-0, said the U.S. Supreme Court has long held that mandatory membership as a condition of practicing law doesn't violate freedom of association. The Supreme Court said in another case that bar associations can use dues without violating free speech. Taylor was chief counsel under Gov. John Engler and a top Republican lawyer in the Legislature. She argued that a 2018 decision in favor of public employees who don't want to join a union would help her. "The speech claim would prevail if an integrated bar association used mandatory membership fees to fund non-germane political or ideological activity without providing adequate opt-out procedures," Judge Amul Thapar said Thursday. Taylor conceded that the State Bar of Michigan's activities don't cross that line, Thapar said.
Related listings
The Michigan Supreme Court on Friday denied a request to extend the deadline for drawing new legislative and congressional maps despite a delay in census redistricting data. The Independent Citizens Redistricting Commission, whose members have been m...

The Ohio Supreme Court announced on Tuesday it would not consider an appeal over the firing of a white police officer who shot and killed 12-year-old Tamir Rice outside a Cleveland recreation center in 2014. The appeal was filed in April by the Cleve...

The Senate's top Democrat is recommending President Joe Biden nominate two prominent voting rights attorneys to serve as judges on the 2nd U.S. Circuit Court of Appeals and on the federal bench in Manhattan. Sen. Chuck Schumer has recommended t...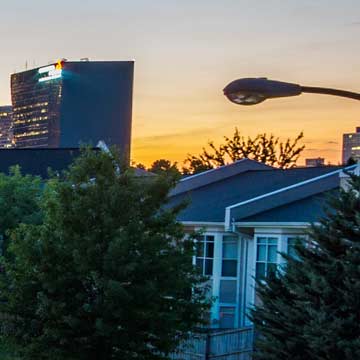 USCIS Adjusting Premium Processing Fee
U.S. Citizenship and Immigration Services (USCIS) announced today it is adjusting the premium processing fee for Form I-129, Petition for a Nonimmigrant Worker and Form I-140, Immigrant Petition for Alien Workers beginning on Oct. 1, 2018 to more effectively adjudicate petitions and maintain effective service to petitioners.

The premium processing fee will increase to $1,410, a 14.92 percent increase (after rounding) from the current fee of $1,225. This increase, which is done in accordance with the Immigration and Nationality Act, represents the percentage change in inflation since the fee was last increased in 2010 based on the Consumer Price Index for all Urban Consumers.

"Because premium processing fees have not been adjusted since 2010, our ability to improve the adjudications and service processes for all petitioners has been hindered as we've experienced significantly higher demand for immigration benefits. Ultimately, adjusting the premium processing fee will allow us to continue making necessary investments in staff and technology to administer various immigration benefit requests more effectively and efficiently," said Chief Financial Officer Joseph Moore. "USCIS will continue adjudicating all petitions on a case-by-case basis to determine if they meet all standards required under applicable law, policies, and regulations."

Premium processing is an optional service that is currently authorized for certain petitioners filing Forms I-129 or I-140. The system allows petitioners to request 15-day processing of certain employment-based immigration benefit requests if they pay an extra fee. The premium processing fee is paid in addition to the base filing fee and any other applicable fees, which cannot be waived.