Idaho Supreme Court overturns tougher ballot initiative law
United States Courts
The Idaho Supreme Court has rejected a new law designed to make it harder for voters to get initiatives on the ballot, saying the legislation was so restrictive that it violated a fundamental right under the state's constitution.

The ruling issued Monday was a win for Reclaim Idaho, a group that successfully sponsored a Medicaid expansion initiative three years ago and that is now working to qualify an initiative for the ballot that aims to increase public education funding.

Idaho Speaker of the House Scott Bedke said in a prepared statement that members of the House Republican Caucus were disappointed by the ruling. He said the law would have increased voter involvement, "especially in the corners of the state too often forgotten by some."

Reclaim Idaho co-founder Luke Mayville said the ruling means thousands of Idaho residents are "breathing sighs of relief."

"Nearly every time in our history that our legislature attempted to eliminate the initiative process, either the governor or the courts stepped up to protect the rights of the people. Today's decision adds a new chapter to that history, and future generations of Idahoans will look back on the court's decision with gratitude," Mayville said in a prepared statement.

The high court's opinion written by Justice Gregory Moeller was unanimous in its main conclusion — that the law should be overturned — though two of the justices said they would have gotten at the same conclusion in slightly different ways.

"The ability of the legislature to make laws related to a fundamental right arises from the reality that, in an ordered society, few rights are absolute," Moeller wrote. "However, the legislature's duty to give effect to the people's rights is not a free pass to override constitutional constraints and legislate a right into non-existence, even if the legislature believes doing so is in the people's best interest."

The case pitted the rights of voters to enact and repeal laws against the power of the state Legislature to shape how ballot initiative efforts are carried out. The new law, which passed earlier this year, required signature-gatherers to get 6% of registered voters in each of Idaho's 35 legislative districts within a short time span. Opponents said it made Idaho's initiative process the toughest in the nation, rendering such efforts virtually impossible to achieve. But supporters said the law would protect people with less popular political opinions from being overrun by the majority.
Related listings
United States Courts

08/18/2021

The Biden administration on Wednesday proposed changing how asylum claims are handled, aiming to reduce a huge backlog of cases from the U.S.-Mexico border that has left people waiting years to find out whether they will be allowed to stay in America...

United States Courts

05/29/2021

The Washington state Supreme Court this month unanimously rejected the notion that a man who skipped his court date could be presented as evidence that he felt guilty about the original crime. State Supreme Court justices agreed that criminalizing a ...

United States Courts

05/20/2021

The husband of Rochester Mayor Lovely Warren pleaded not guilty to criminal drug and weapons charges Thursday, a day after a police search of the house he shares with the mayor. Timothy Granison appeared via video in Rochester City Court from the Mon...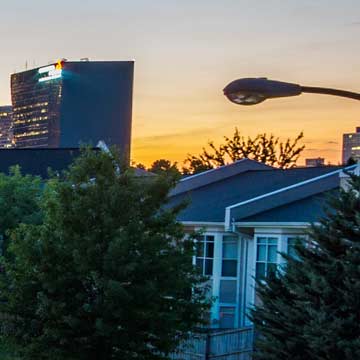 USCIS Adjusting Premium Processing Fee
U.S. Citizenship and Immigration Services (USCIS) announced today it is adjusting the premium processing fee for Form I-129, Petition for a Nonimmigrant Worker and Form I-140, Immigrant Petition for Alien Workers beginning on Oct. 1, 2018 to more effectively adjudicate petitions and maintain effective service to petitioners.

The premium processing fee will increase to $1,410, a 14.92 percent increase (after rounding) from the current fee of $1,225. This increase, which is done in accordance with the Immigration and Nationality Act, represents the percentage change in inflation since the fee was last increased in 2010 based on the Consumer Price Index for all Urban Consumers.

"Because premium processing fees have not been adjusted since 2010, our ability to improve the adjudications and service processes for all petitioners has been hindered as we've experienced significantly higher demand for immigration benefits. Ultimately, adjusting the premium processing fee will allow us to continue making necessary investments in staff and technology to administer various immigration benefit requests more effectively and efficiently," said Chief Financial Officer Joseph Moore. "USCIS will continue adjudicating all petitions on a case-by-case basis to determine if they meet all standards required under applicable law, policies, and regulations."

Premium processing is an optional service that is currently authorized for certain petitioners filing Forms I-129 or I-140. The system allows petitioners to request 15-day processing of certain employment-based immigration benefit requests if they pay an extra fee. The premium processing fee is paid in addition to the base filing fee and any other applicable fees, which cannot be waived.
Business News