US moves to cut backlog of asylum cases at US-Mexico border
United States Courts
The Biden administration on Wednesday proposed changing how asylum claims are handled, aiming to reduce a huge backlog of cases from the U.S.-Mexico border that has left people waiting years to find out whether they will be allowed to stay in America.

Under the proposal, routine asylum cases no longer would automatically be referred to the overwhelmed immigration court system managed by the Justice Department but would be overseen by asylum officers from U.S. Citizenship and Immigration Services, part of Homeland Security Department.

Advocates for the change see it as a way to help those with legitimate claims for protection while allowing officials to more quickly deal with people who do not qualify for asylum or are taking advantage of the long delay to stay in the United States.

"Individuals who are eligible will receive relief more swiftly, while those who are not eligible will be expeditiously removed," Homeland Security Secretary Alejandro Mayorkas said.

The proposal must go through a public comment period before it can be adopted as a new policy.

The immigration court system has an all-time high backlog of about 1.3 million cases. The Trump administration tried to deal with the issue in part by imposing stricter criteria for asylum and forcing people to seek protection in Mexico and Central America. President Joe Biden's proposal would streamline the system.

The reason for the change is that more people have been seeking asylum under U.S. law, particularly at the U.S.-Mexico border in recent years.

As the system works now, people who present themselves at the border or are apprehended by the Border Patrol and identify themselves as asylum-seekers must pass what is known as a "credible fear" interview. A USCIS asylum officer determines whether they meet the criteria of someone facing persecution in their homeland because of race, religion, nationality, membership in a particular social group or political opinion.
Related listings
United States Courts

05/29/2021

The Washington state Supreme Court this month unanimously rejected the notion that a man who skipped his court date could be presented as evidence that he felt guilty about the original crime. State Supreme Court justices agreed that criminalizing a ...

United States Courts

05/20/2021

The husband of Rochester Mayor Lovely Warren pleaded not guilty to criminal drug and weapons charges Thursday, a day after a police search of the house he shares with the mayor. Timothy Granison appeared via video in Rochester City Court from the Mon...

United States Courts

05/14/2021

A judge has ruled that one of two Oregon brothers accused in the insurrection at the U.S. Capitol will be released from custody Friday to a third-party guardian, where he will be on home detention and GPS monitoring pending his trial. U.S. District J...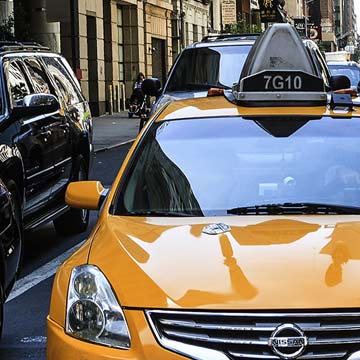 Any contracts or any transactions can go awry at any time
We know your business means a lot to you and want to understand all the aspects of your business so that we can help you in the best ways possible. We don't discriminate depending on the size of your company. Our mission statement is to represent all business owners and entrepreneurs by navigating them through the rough waters of business litigation and guiding them to success.

We are attorneys who want to make sure we understand your business objectives and goals before we start providing you with legal counsel individualized to your business. We know what it means to be dedicated to your business. After all, we are a business as well. And just like you, we want to provide the best service we can to our clients.

Any contracts or any transactions can go awry at any time. Sometimes, making important business decisions without legal help from business attorneys could cost you your business.We don't want you or your business to be misconstrued by anyone. Our attorneys make sure that we communicate with you often to make sure we are giving you the legal guidance you need at all times. We make sure we are responsive in a timely-manner with every single one of our clients to help them identify risks and prevent legal battles before they arise.
Business News