Chinese scientist charged with visa fraud appears in court
Legal Compliance
A Chinese scientist charged with visa fraud after authorities said she concealed her military ties to China in order to work in the U.S. made her first appearance Monday in federal court by video.

Juan Tang, 37, was appointed a federal public defender and U.S. Magistrate Judge Deborah Barnes ordered Tang to remain in custody, saying she is a flight risk, while her attorney prepares an argument to allow her release on bail.

The Justice Department last week announced charges against Tang and three other scientists living in the U.S., saying they lied about their status as members of China's People's Liberation Army. All were charged with visa fraud.

Prosecutors said Tang lied about her military ties in a visa application last October as she prepared to work at the University of California, Davis and again during an FBI interview in June. Agents found photos of Tang dressed in military uniform and reviewed articles in China identifying her military affiliation, prosecutors said.

Prosecutors said Tang sought refuge at the Chinese consulate in San Francisco after speaking with agents in June. U.S. marshals arrested her Friday and booked her into Sacramento County Jail, where she remains.

Heather Williams, a federal defender, said its common practice for people to seek help from their consulate when dealing with law enforcement abroad, and doing so did not make Tang guilty of anything, she said. Williams added that U.S. agents took Tang's passport, forcing her young daughter to travel to China alone.
Related listings
Legal Compliance

06/19/2020

The state Health Department's effort to shut down a large auto show in central Pennsylvania over claims it represents a risk to the public will be the subject of an emergency hearing, a state court said late Wednesday.The order from Commonwealt...

Legal Compliance

05/13/2020

A young black man filmed by a security camera walking through a home under construction in December and in February may have stopped at the site for a drink of water, according to an attorney for the homeowner thrust into the investigation of the fat...

Legal Compliance

04/12/2020

Abortion clinics in Texas on Saturday asked the Supreme Court to step in to allow certain abortions to continue during the coronavirus pandemic.The clinics filed an emergency motion asking the justices to overturn a lower-court order and allow aborti...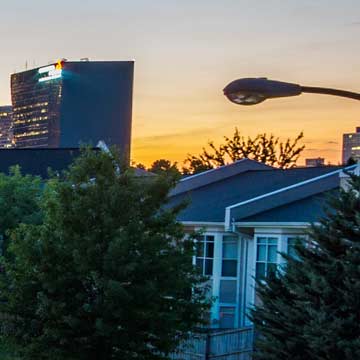 USCIS Adjusting Premium Processing Fee
U.S. Citizenship and Immigration Services (USCIS) announced today it is adjusting the premium processing fee for Form I-129, Petition for a Nonimmigrant Worker and Form I-140, Immigrant Petition for Alien Workers beginning on Oct. 1, 2018 to more effectively adjudicate petitions and maintain effective service to petitioners.

The premium processing fee will increase to $1,410, a 14.92 percent increase (after rounding) from the current fee of $1,225. This increase, which is done in accordance with the Immigration and Nationality Act, represents the percentage change in inflation since the fee was last increased in 2010 based on the Consumer Price Index for all Urban Consumers.

"Because premium processing fees have not been adjusted since 2010, our ability to improve the adjudications and service processes for all petitioners has been hindered as we've experienced significantly higher demand for immigration benefits. Ultimately, adjusting the premium processing fee will allow us to continue making necessary investments in staff and technology to administer various immigration benefit requests more effectively and efficiently," said Chief Financial Officer Joseph Moore. "USCIS will continue adjudicating all petitions on a case-by-case basis to determine if they meet all standards required under applicable law, policies, and regulations."

Premium processing is an optional service that is currently authorized for certain petitioners filing Forms I-129 or I-140. The system allows petitioners to request 15-day processing of certain employment-based immigration benefit requests if they pay an extra fee. The premium processing fee is paid in addition to the base filing fee and any other applicable fees, which cannot be waived.