High court orders full disability for worker whose lost limb
Legal Compliance
The South Dakota Supreme Court has ordered the state to grant a man whose lower leg was amputated as a result of a work injury permanent and total disability benefits.

Steven Billman was working at Clarke Machine when he cut his foot on a metal shaving in February 2015. His foot became infected and surgeons at Avera Hospital in Sioux Falls had to amputate his right leg just below the knee.

Billman is 64 and has multiple medical conditions, including diabetes. The state Department of Labor and Regulation granted Billman partial disability payments for 2 1/2 years. In 2018, Billman argued that he deserved permanent, total disability benefits, the Rapid City Journal reported.

The department said that while Billman did have some disabilities, he could still do some physical work, has the ability to adapt and learn new technology, and that his age doesn't prevent him from finding work.

Billman appealed to the Hughes County Court where Judge Christina Klinger upheld that he was not unemployable and inappropriately limited the geographical size of his work search.

The justices this week concluded the department's determination that Billman is not unemployable" is clearly erroneous."
Related listings
Legal Compliance

03/15/2021

The Colorado Supreme Court has ruled that state Senate Democrats violated the constitution in 2019 when they responded to Republicans' request that bills be read at length by having computers speed-read the bills in an intelligible garble.The C...

Legal Compliance

01/21/2021

The Supreme Court on Tuesday seemed cautious about siding with oil and gas companies in a case involving global warming.The case the court was hearing is not about whether the companies can be held responsible for harms resulting from global warming....

Legal Compliance

11/12/2020

A state court legal fight to stop the counting of mail ballots in the Las Vegas area has ended after the Nevada Supreme Court dismissed an appeal by the Donald Trump campaign and the state Republican party, at their request. The dismissal leaves two ...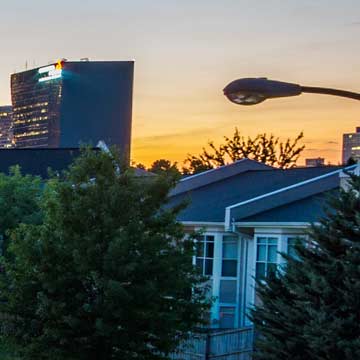 USCIS Adjusting Premium Processing Fee
U.S. Citizenship and Immigration Services (USCIS) announced today it is adjusting the premium processing fee for Form I-129, Petition for a Nonimmigrant Worker and Form I-140, Immigrant Petition for Alien Workers beginning on Oct. 1, 2018 to more effectively adjudicate petitions and maintain effective service to petitioners.

The premium processing fee will increase to $1,410, a 14.92 percent increase (after rounding) from the current fee of $1,225. This increase, which is done in accordance with the Immigration and Nationality Act, represents the percentage change in inflation since the fee was last increased in 2010 based on the Consumer Price Index for all Urban Consumers.

"Because premium processing fees have not been adjusted since 2010, our ability to improve the adjudications and service processes for all petitioners has been hindered as we've experienced significantly higher demand for immigration benefits. Ultimately, adjusting the premium processing fee will allow us to continue making necessary investments in staff and technology to administer various immigration benefit requests more effectively and efficiently," said Chief Financial Officer Joseph Moore. "USCIS will continue adjudicating all petitions on a case-by-case basis to determine if they meet all standards required under applicable law, policies, and regulations."

Premium processing is an optional service that is currently authorized for certain petitioners filing Forms I-129 or I-140. The system allows petitioners to request 15-day processing of certain employment-based immigration benefit requests if they pay an extra fee. The premium processing fee is paid in addition to the base filing fee and any other applicable fees, which cannot be waived.