Biden assigns study on delicate issue of Supreme Court
National Court News
President Joe Biden on Friday ordered a study of adding seats to the Supreme Court, creating a bipartisan commission that will spend the next six months examining the politically incendiary issues of expanding the court and instituting term limits for its justices.

In launching the review, Biden fulfilled a campaign promise made amid pressure from activists and Democrats to realign the Supreme Court after its composition tilted sharply to the right during President Donald Trump's term. Trump added three justices to the high court, including conservative Justice Amy Coney Barrett, who was confirmed to replace liberal Justice Ruth Bader Ginsburg just days before last year's presidential election.

During the campaign, Biden repeatedly sidestepped questions on expanding the court. A former chair of the Senate Judiciary Committee, Biden has asserted that the system of judicial nominations is "getting out of whack," but has not said if he supports adding seats or making other changes to the current system of lifetime appointments, such as imposing term limits.

The 36-member commission, composed largely of academics, was instructed to spend 180 days studying the issues. But it was not charged with making a recommendation under the White House order that created it.

The panel will be led by Bob Bauer, who served as White House counsel for former President Barack Obama, and Cristina Rodriguez, a Yale Law School professor who served in the Office of Legal Counsel for Obama.

The makeup of the Supreme Court, always a hot-button issue, ignited again in 2016 when Democrats declared that Republicans gained an unfair advantage by blocking Obama's nomination of Judge Merrick Garland to fill the seat left empty by the death of conservative Justice Antonin Scalia. Then-Senate Majority Leader Mitch McConnell, a Republican, refused to even hold hearings on filling the vacancy, even though it was more than six months until the next presidential election.

In the wake of McConnell's power play, some progressives have viewed adding seats to the court or setting term limits as a way to offset the influence of any one president on its makeup. Conservatives, in turn, have denounced such ideas as "court-packing" similar to the failed effort by President Franklin D. Roosevelt in the 1930s.
Related listings
National Court News

03/24/2021

a petition for review of his case. That denial Monday represented the last avenue of appeal for Troy Kelley, who has been fighting his 2017 conviction for possession of stolen property, tax fraud and making false statements, The Northwest News Networ...

National Court News

01/05/2021

The unprecedented Republican effort to overturn the presidential election has been condemned by an outpouring of current and former GOP officials warning the effort to sow doubt in Joe Biden's win and keep President Donald Trump in office is un...

National Court News

11/27/2020

A Pennsylvania appeals court judge ordered state officials on Wednesday to halt any further steps toward certifying election results, a day after Gov. Tom Wolf said he had certified Democrat Joe Biden as the winner of the presidential election in Pen...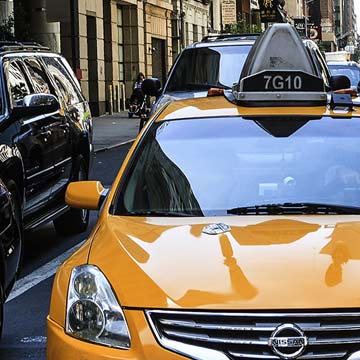 Any contracts or any transactions can go awry at any time
We know your business means a lot to you and want to understand all the aspects of your business so that we can help you in the best ways possible. We don't discriminate depending on the size of your company. Our mission statement is to represent all business owners and entrepreneurs by navigating them through the rough waters of business litigation and guiding them to success.

We are attorneys who want to make sure we understand your business objectives and goals before we start providing you with legal counsel individualized to your business. We know what it means to be dedicated to your business. After all, we are a business as well. And just like you, we want to provide the best service we can to our clients.

Any contracts or any transactions can go awry at any time. Sometimes, making important business decisions without legal help from business attorneys could cost you your business.We don't want you or your business to be misconstrued by anyone. Our attorneys make sure that we communicate with you often to make sure we are giving you the legal guidance you need at all times. We make sure we are responsive in a timely-manner with every single one of our clients to help them identify risks and prevent legal battles before they arise.