Italy court rules Uber food delivery riders were exploited
National Court News
A court in Milan has ordered the appointment of a judicial administrator to oversee Uber Italy for one year after determining the company's food delivery service exploited workers, according to Italian news reports.

The decision on Friday came amid an ongoing investigation into Uber's activities in Italy.

Italian news agency ANSA quoted the court saying that Uber's treatment of delivery workers was similar to the "caporalato" system used by organized crime groups to pay desperate migrants a pittance to do farm or construction work off the books.

In a statement carried by ANSA, Uber said it condemned "every form of capolarato" and complies with Italian laws. Uber said it would "continue working to be a true, long-term partner in Italy."

Uber has faced opposition before in Italy. The company is only allowed to offer its higher-end Uber Black service after Italy's taxi lobby protested the ride-sharing service in 2017.

The Italian General Confederation of Labor vowed to stand by the food delivery riders and said the issue of inadequate pay showed "we are in the presence of a digital caporalato."


Related listings
National Court News

05/01/2020

Polish President Andrzej Duda on Thursday appointed an acting head of the beleaguered Supreme Court following the retirement of its president, who had vehemently defended its independence.The court under Malgorzata Gersdorf has been critical of the s...

National Court News

04/09/2020

A federal appeals court on Friday partially rescinded a lower-court order that had largely blocked the enforcement of an abortion ban in Texas during the coronavirus pandemic.By a 2-1 vote, the three-judge panel of the 5th U.S. Circuit Court of Appea...

National Court News

02/16/2020

Roger Stone, a longtime confidant of President Donald Trump, was sentenced to more than three years in prison Thursday for obstructing a congressional investigation in a case that has sparked fears about presidential interference in the justice syste...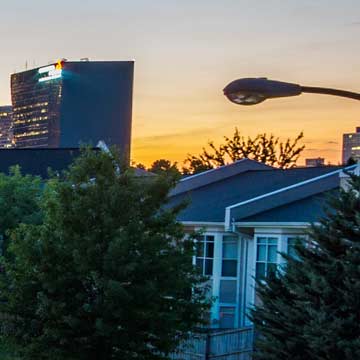 USCIS Adjusting Premium Processing Fee
U.S. Citizenship and Immigration Services (USCIS) announced today it is adjusting the premium processing fee for Form I-129, Petition for a Nonimmigrant Worker and Form I-140, Immigrant Petition for Alien Workers beginning on Oct. 1, 2018 to more effectively adjudicate petitions and maintain effective service to petitioners.

The premium processing fee will increase to $1,410, a 14.92 percent increase (after rounding) from the current fee of $1,225. This increase, which is done in accordance with the Immigration and Nationality Act, represents the percentage change in inflation since the fee was last increased in 2010 based on the Consumer Price Index for all Urban Consumers.

"Because premium processing fees have not been adjusted since 2010, our ability to improve the adjudications and service processes for all petitioners has been hindered as we've experienced significantly higher demand for immigration benefits. Ultimately, adjusting the premium processing fee will allow us to continue making necessary investments in staff and technology to administer various immigration benefit requests more effectively and efficiently," said Chief Financial Officer Joseph Moore. "USCIS will continue adjudicating all petitions on a case-by-case basis to determine if they meet all standards required under applicable law, policies, and regulations."

Premium processing is an optional service that is currently authorized for certain petitioners filing Forms I-129 or I-140. The system allows petitioners to request 15-day processing of certain employment-based immigration benefit requests if they pay an extra fee. The premium processing fee is paid in addition to the base filing fee and any other applicable fees, which cannot be waived.