Mississippi man freed months after court rules racial bias
National Court News
A Mississippi man whose murder conviction was overturned by the U.S. Supreme Court for racial bias was released from custody Monday for the first time in 22 years.

Curtis Flowers walked out of the regional jail in the central town of Louisville hours after a judge set his bond at $250,000. A person who wanted to remain anonymous posted $25,000, the 10% needed to secure Flowers' release, said his attorney Rob McDuff.

At the bond hearing earlier Monday in the city of Winona, Circuit Judge Joseph Loper ordered Flowers to wear an electronic monitor while waiting for the district attorney's office to decide whether to try him a seventh time or drop the charges. Flowers also must check in once a week with a court clerk, McDuff said. He said attorneys would file papers asking the judge to dismiss the charges.

Flowers was accompanied from the jail Monday by his attorneys and two sisters, Priscilla Ward and Charita Baskin. The siblings said they were going home to fry some fish for dinner and hang out together.

"It's been rough," Flowers said. "Taking it one day at a time, keeping God first ? that's how I got through it."

When asked another question, Flowers sighed, smiled and tossed his hands in the air. "I'm so excited right now, I can't even think straight," he said with a laugh.
Related listings
National Court News

07/22/2019

The Supreme Court cleared the way for the Trump administration to tap billions of dollars in Pentagon funds to build sections of a border wall with Mexico.The court's five conservative justices gave the administration the green light on Friday ...

National Court News

06/16/2019

Brazil's supreme court officially made homophobia and transphobia crimes similar to racism on Thursday, with the final justices casting their votes in a ruling that comes amid fears the country's far-right administration is seeking to roll back LGBT ...

National Court News

04/21/2019

Ohio's Supreme Court will hear arguments Wednesday in an appeal involving a defamation lawsuit that alleged a television station falsely labeled three siblings as "robbers."A Columbus family sued WBNS-TV in 2016 after the station reported on a hover ...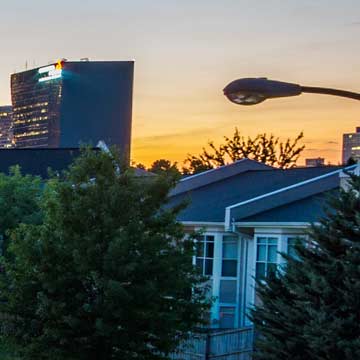 USCIS Adjusting Premium Processing Fee
U.S. Citizenship and Immigration Services (USCIS) announced today it is adjusting the premium processing fee for Form I-129, Petition for a Nonimmigrant Worker and Form I-140, Immigrant Petition for Alien Workers beginning on Oct. 1, 2018 to more effectively adjudicate petitions and maintain effective service to petitioners.

The premium processing fee will increase to $1,410, a 14.92 percent increase (after rounding) from the current fee of $1,225. This increase, which is done in accordance with the Immigration and Nationality Act, represents the percentage change in inflation since the fee was last increased in 2010 based on the Consumer Price Index for all Urban Consumers.

"Because premium processing fees have not been adjusted since 2010, our ability to improve the adjudications and service processes for all petitioners has been hindered as we've experienced significantly higher demand for immigration benefits. Ultimately, adjusting the premium processing fee will allow us to continue making necessary investments in staff and technology to administer various immigration benefit requests more effectively and efficiently," said Chief Financial Officer Joseph Moore. "USCIS will continue adjudicating all petitions on a case-by-case basis to determine if they meet all standards required under applicable law, policies, and regulations."

Premium processing is an optional service that is currently authorized for certain petitioners filing Forms I-129 or I-140. The system allows petitioners to request 15-day processing of certain employment-based immigration benefit requests if they pay an extra fee. The premium processing fee is paid in addition to the base filing fee and any other applicable fees, which cannot be waived.