Analysis: Louisiana figures in 2 major Supreme Court cases
U.S. Court News
Among cases on the U.S. Supreme Court docket for the term that began this month, two Louisiana cases stand out — one because of its implications for criminal justice in the state, the other because of what it portends for abortion rights and access nationwide.

And, both, in part, because they deal with matters that, on the surface, might appear to have been settled.

Yes, voters approved a constitutional amendment requiring unanimous jury verdicts in felony cases — following Pulitzer Prize winning reporting by The Advocate on the racial impacts of allowing 10-2 verdicts. But sometimes lost amid celebrations of the measure's passage is its effective date: it applies to crimes that happened on or after Jan. 1 of this year.

No help to people like Evangelisto Ramos, who was convicted on a 10-2 jury vote in 2016 of second-degree murder in the killing of a woman in New Orleans. Ramos is serving a life sentence with no chance of parole.
Related listings
U.S. Court News

09/12/2019

Maya Moore startled basketball when she stepped away from the WNBA before the season. She has spent a lot of her time trying to help a family friend overturn a conviction.Jonathan Irons has been incarcerated since 1997, convicted in the nonfatal shoo...

U.S. Court News

09/01/2019

State criminal court judges in New Orleans have asked a federal appeals court to reconsider its finding that they have a conflict of interest when deciding whether some defendants can pay fines and fees.The fines and fees in question partially fund e...

U.S. Court News

08/16/2019

A federal appeals court on Friday cleared the way for the U.S. government to forbid Central American immigrants from seeking asylum at the two busiest stretches of the southern border in a partial legal victory for the Trump administration.The ruling...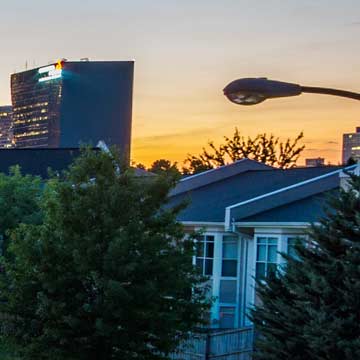 USCIS Adjusting Premium Processing Fee
U.S. Citizenship and Immigration Services (USCIS) announced today it is adjusting the premium processing fee for Form I-129, Petition for a Nonimmigrant Worker and Form I-140, Immigrant Petition for Alien Workers beginning on Oct. 1, 2018 to more effectively adjudicate petitions and maintain effective service to petitioners.

The premium processing fee will increase to $1,410, a 14.92 percent increase (after rounding) from the current fee of $1,225. This increase, which is done in accordance with the Immigration and Nationality Act, represents the percentage change in inflation since the fee was last increased in 2010 based on the Consumer Price Index for all Urban Consumers.

"Because premium processing fees have not been adjusted since 2010, our ability to improve the adjudications and service processes for all petitioners has been hindered as we've experienced significantly higher demand for immigration benefits. Ultimately, adjusting the premium processing fee will allow us to continue making necessary investments in staff and technology to administer various immigration benefit requests more effectively and efficiently," said Chief Financial Officer Joseph Moore. "USCIS will continue adjudicating all petitions on a case-by-case basis to determine if they meet all standards required under applicable law, policies, and regulations."

Premium processing is an optional service that is currently authorized for certain petitioners filing Forms I-129 or I-140. The system allows petitioners to request 15-day processing of certain employment-based immigration benefit requests if they pay an extra fee. The premium processing fee is paid in addition to the base filing fee and any other applicable fees, which cannot be waived.