Appellate court arguments set for Charleston church shooter
U.S. Court News
Attorneys for the man sentenced to federal death row for the racist slayings of nine members of a Black South Carolina congregation are set to formally argue that his conviction and death sentence should be overturned.

Oral arguments have been set for May 25 before the 4th U.S. Circuit Court of Appeals in the case of Dylann Roof, according to federal court records.

In 2017, Roof became the first person in the U.S. sentenced to death for a federal hate crime. Authorities have said Roof opened fire during the closing prayer of a 2015 Bible study session at Mother Emanuel AME Church in Charleston, raining down dozens of bullets on those assembled.

Serving as his own attorney in the sentencing phase of his trial, the self-avowed white supremacist neither fought for his life nor explained his actions, remorse, saying only that "anyone who hates anything in their mind has a good reason for it."

Roof's 2017 appeal to the 4th Circuit came as no surprise, as transcripts of hearings to determine his trial competency revealed that Roof told his lawyers he'd seek appeals to drag his case out as long as he could. With the passage of time, Roof explained, he expected white supremacists to take over the U.S., pardon him for the killings and make him governor of South Carolina.

Following his federal death penalty trial, Roof was given nine consecutive life sentences after he pleaded guilty in 2017 to state murder charges, leaving him to await execution in a federal prison and sparing his victims and their families the burden of a second trial.

After that sentencing, Solicitor Scarlett Wilson ? who had also been pursuing the death penalty ? called the deal "an insurance policy for the federal conviction," ensuring that Roof would spend the rest of his life in prison, should the federal sentence not stand.

Wilson also said that she felt more confident a federal death sentence would be carried out under the newly minted Trump administration that it would have been under a Democratic one. At the time, there was anticipation that then-President Donald Trump might swiftly resume federal executions, following cessation of the practice under several several previous administrations.

Trump's decision to reinstate federal executions didn't come until 2020, however, when his Justice Department ended a 17-year hiatus, going on to oversee a total of 13 federal executions. Due to his remaining appeals, Roof's case was not eligible for execution at that time.
Related listings
U.S. Court News

02/21/2021

Attorneys who represent clients in the medical marijuana industry are concerned they might face discipline under a state Supreme Court directive that appears to put federal law in conflict with state law.The directive, which took effect July 1, says ...

U.S. Court News

12/25/2020

A Chinese court on Monday sentenced a former lawyer who reported on the early stage of the coronavirus outbreak to four years in prison on charges of "picking fights and provoking trouble," one of her lawyers said. The Pudong New Area Peo...

U.S. Court News

12/20/2020

The Supreme Court on Thursday refused to block an order by Kentucky Gov. Andy Beshear that bars in-person K-12 education until early January in areas hard hit by COVID-19, rejecting a plea from a private religious school.The court said in an unsigned...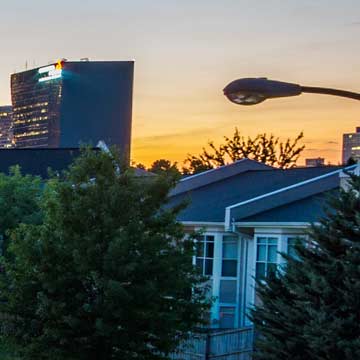 USCIS Adjusting Premium Processing Fee
U.S. Citizenship and Immigration Services (USCIS) announced today it is adjusting the premium processing fee for Form I-129, Petition for a Nonimmigrant Worker and Form I-140, Immigrant Petition for Alien Workers beginning on Oct. 1, 2018 to more effectively adjudicate petitions and maintain effective service to petitioners.

The premium processing fee will increase to $1,410, a 14.92 percent increase (after rounding) from the current fee of $1,225. This increase, which is done in accordance with the Immigration and Nationality Act, represents the percentage change in inflation since the fee was last increased in 2010 based on the Consumer Price Index for all Urban Consumers.

"Because premium processing fees have not been adjusted since 2010, our ability to improve the adjudications and service processes for all petitioners has been hindered as we've experienced significantly higher demand for immigration benefits. Ultimately, adjusting the premium processing fee will allow us to continue making necessary investments in staff and technology to administer various immigration benefit requests more effectively and efficiently," said Chief Financial Officer Joseph Moore. "USCIS will continue adjudicating all petitions on a case-by-case basis to determine if they meet all standards required under applicable law, policies, and regulations."

Premium processing is an optional service that is currently authorized for certain petitioners filing Forms I-129 or I-140. The system allows petitioners to request 15-day processing of certain employment-based immigration benefit requests if they pay an extra fee. The premium processing fee is paid in addition to the base filing fee and any other applicable fees, which cannot be waived.