Top Brazil court greenlights probe of Bolsonaro for riot
U.S. Court News
A Brazilian Supreme Court justice on Friday authorized adding former President Jair Bolsonaro in its investigation into who incited the Jan. 8 riot in the nation's capital, as part of a broader crackdown to hold responsible parties to account.

According to the text of his ruling, Justice Alexandre de Moraes granted the request from the prosecutor-general's office, which cited a video that Bolsonaro posted on Facebook two days after the riot. The video claimed President Luiz Inácio Lula da Silva wasn't voted into office, but rather was chosen by the Supreme Court and Brazil's electoral authority.

Prosecutors in the recently formed group to combat anti-democratic acts argued earlier Friday that although Bolsonaro posted the video after the riot, its content was sufficient to justify investigating his conduct beforehand. Bolsonaro deleted it the morning after he first posted it.

Legal analysts consulted by The Associated Press said investigating Bolsonaro was overdue and justified.

"Bolsonaro's positioning, in general, is being investigated as an incitement method. The fact that the video was published after the attacks doesn't mean he wasn't involved previously in inciting the acts," said Georges Abboud, a constitutional law professor at Sao Paulo's Pontifical Catholic University.



Related listings
U.S. Court News

12/24/2022

A judge has thrown out Republican Kari Lake's challenge of her defeat in the Arizona governor's race to Democrat Katie Hobbs, rejecting her claim that problems with ballot printers at some polling places on Election Day were the result of...

U.S. Court News

12/15/2022

School choice advocates suffered a bitter defeat Thursday, when Kentucky's Supreme Court struck down a state law that allowed donors to receive tax credits for supporting private school tuition.In its unanimous decision, the high court said the...

U.S. Court News

12/04/2022

The Supreme Court is about to confront a new elections case, a Republican-led challenge asking the justices for a novel ruling that could significantly increase the power of state lawmakers over elections for Congress and the presidency.The court is ...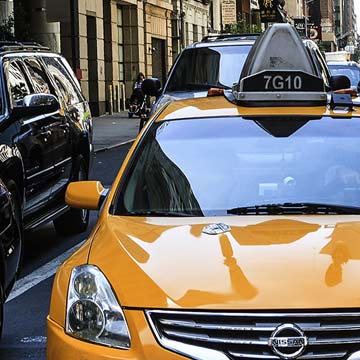 Any contracts or any transactions can go awry at any time
We know your business means a lot to you and want to understand all the aspects of your business so that we can help you in the best ways possible. We don't discriminate depending on the size of your company. Our mission statement is to represent all business owners and entrepreneurs by navigating them through the rough waters of business litigation and guiding them to success.

We are attorneys who want to make sure we understand your business objectives and goals before we start providing you with legal counsel individualized to your business. We know what it means to be dedicated to your business. After all, we are a business as well. And just like you, we want to provide the best service we can to our clients.

Any contracts or any transactions can go awry at any time. Sometimes, making important business decisions without legal help from business attorneys could cost you your business.We don't want you or your business to be misconstrued by anyone. Our attorneys make sure that we communicate with you often to make sure we are giving you the legal guidance you need at all times. We make sure we are responsive in a timely-manner with every single one of our clients to help them identify risks and prevent legal battles before they arise.