Tweets urge calls to Supreme Court for fair Senate trial
U.S. Court News
The Supreme Court doesn't have a public comment line for its own work, much less the Senate's.

That hasn't stopped a fair number of social media users from urging people to call Chief Justice John Roberts at the Supreme Court and demand a fair trial or ask for witnesses or tell him to control the Senate. The court is receiving "a higher than usual number of public calls," Supreme Court spokeswoman Kathy Arberg said.

The messages seem to be mainly from people who support the impeachment and removal from office of President Donald Trump. Roberts is presiding over the Senate impeachment trial.

Note to America: It might feel good to give that message to a real person who answers the telephone in the court's public information office, but it probably won't get you anywhere.

The court does have an opinion line the public can call, but it's for alerting people that the justices are expected to release their own opinions in cases, not listen to yours.

People can write the court, of course, and callers are being given the address, Arberg said.

The public information office also is suggesting that people contact their elected representatives "if their call regards the trial rules and procedures set by the Senate," Arberg said.
Related listings
U.S. Court News

12/17/2019

Kansas' Democratic governor on Monday named a veteran trial-court judge who is opposed by the state's most influential anti-abortion group to the state Supreme Court ? an appointment that's likely to further stoke conservatives' efforts to change how...

U.S. Court News

10/13/2019

Among cases on the U.S. Supreme Court docket for the term that began this month, two Louisiana cases stand out — one because of its implications for criminal justice in the state, the other because of what it portends for abortion rights and ac...

U.S. Court News

09/12/2019

Maya Moore startled basketball when she stepped away from the WNBA before the season. She has spent a lot of her time trying to help a family friend overturn a conviction.Jonathan Irons has been incarcerated since 1997, convicted in the nonfatal shoo...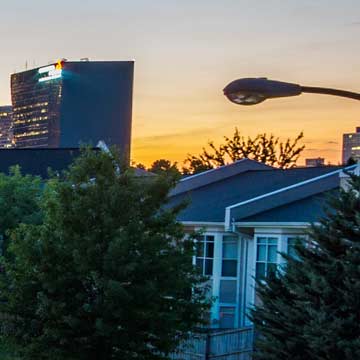 USCIS Adjusting Premium Processing Fee
U.S. Citizenship and Immigration Services (USCIS) announced today it is adjusting the premium processing fee for Form I-129, Petition for a Nonimmigrant Worker and Form I-140, Immigrant Petition for Alien Workers beginning on Oct. 1, 2018 to more effectively adjudicate petitions and maintain effective service to petitioners.

The premium processing fee will increase to $1,410, a 14.92 percent increase (after rounding) from the current fee of $1,225. This increase, which is done in accordance with the Immigration and Nationality Act, represents the percentage change in inflation since the fee was last increased in 2010 based on the Consumer Price Index for all Urban Consumers.

"Because premium processing fees have not been adjusted since 2010, our ability to improve the adjudications and service processes for all petitioners has been hindered as we've experienced significantly higher demand for immigration benefits. Ultimately, adjusting the premium processing fee will allow us to continue making necessary investments in staff and technology to administer various immigration benefit requests more effectively and efficiently," said Chief Financial Officer Joseph Moore. "USCIS will continue adjudicating all petitions on a case-by-case basis to determine if they meet all standards required under applicable law, policies, and regulations."

Premium processing is an optional service that is currently authorized for certain petitioners filing Forms I-129 or I-140. The system allows petitioners to request 15-day processing of certain employment-based immigration benefit requests if they pay an extra fee. The premium processing fee is paid in addition to the base filing fee and any other applicable fees, which cannot be waived.