Court raises bar for some immigrants to avoid deportation
U.S. Law Review
The Supreme Court on Thursday made it harder for longtime immigrants who have been convicted of a crime to avoid deportation.

Justice Neil Gorsuch wrote the opinion for a 5-3 conservative majority that ruled against a Mexican citizen who entered the U.S. illegally and has lived in the country for 25 years.

The man, Clemente Avelino Pereida, had been charged in Nebraska with using a fraudulent Social Security card to get a job and convicted under a state law against criminal impersonation.

Not all criminal convictions inevitably lead to deportation, but Gorsuch wrote for the court that Pereida failed to prove he was not convicted of a serious crime.

Under immigration law, "certain nonpermanent aliens seeking to cancel a lawful removal order must prove that they have not been convicted of a disqualifying crime," Gorsuch wrote.

In a dissent for the three liberal justices, Justice Stephen Breyer wrote that the court instead should have ruled for Pereida because he was convicted under a law that includes serious offenses, falling into the category of crimes of moral turpitude, and less serious ones.

"The relevant documents in this case do not show that the previous conviction at issue necessarily was for a crime involving moral turpitude," Breyer wrote.

Immigrants with criminal convictions who are facing deportation can ask the attorney general to allow them to remain in the country, if the conviction wasn't for a serious crime and they have lived here at least 10 years, among other criteria.
Related listings
U.S. Law Review

02/25/2021

A federal appeals court has rejected Maine's law requiring cable companies to give subscribers the option of purchasing access to individual cable channels rather than bundled packages.A federal judge already delayed the law from going into eff...

U.S. Law Review

02/17/2021

In a closely divided ruling, New Jersey's Supreme Court on Wednesday upheld a $1.8 million jury award for a woman who was struck on the head with a bottle while riding a New Jersey Transit bus. The 4-3 decision affirmed that NJ Transit, a publi...

U.S. Law Review

02/12/2021

Georgia Supreme Court Chief Justice Harold D. Melton announced Friday that he is stepping down on July 1.Melton said in a statement that he doesn't yet know what he'll do next, but that he is exploring opportunities "for the next se...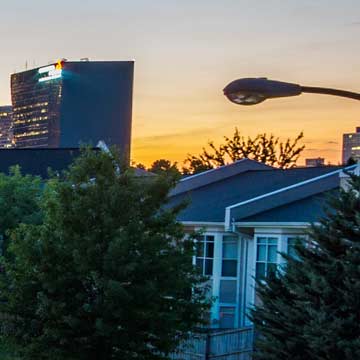 USCIS Adjusting Premium Processing Fee
U.S. Citizenship and Immigration Services (USCIS) announced today it is adjusting the premium processing fee for Form I-129, Petition for a Nonimmigrant Worker and Form I-140, Immigrant Petition for Alien Workers beginning on Oct. 1, 2018 to more effectively adjudicate petitions and maintain effective service to petitioners.

The premium processing fee will increase to $1,410, a 14.92 percent increase (after rounding) from the current fee of $1,225. This increase, which is done in accordance with the Immigration and Nationality Act, represents the percentage change in inflation since the fee was last increased in 2010 based on the Consumer Price Index for all Urban Consumers.

"Because premium processing fees have not been adjusted since 2010, our ability to improve the adjudications and service processes for all petitioners has been hindered as we've experienced significantly higher demand for immigration benefits. Ultimately, adjusting the premium processing fee will allow us to continue making necessary investments in staff and technology to administer various immigration benefit requests more effectively and efficiently," said Chief Financial Officer Joseph Moore. "USCIS will continue adjudicating all petitions on a case-by-case basis to determine if they meet all standards required under applicable law, policies, and regulations."

Premium processing is an optional service that is currently authorized for certain petitioners filing Forms I-129 or I-140. The system allows petitioners to request 15-day processing of certain employment-based immigration benefit requests if they pay an extra fee. The premium processing fee is paid in addition to the base filing fee and any other applicable fees, which cannot be waived.