Court upholds ban on in-person church services in California
U.S. Law Review
An appeals court has upheld California Gov. Gavin Newsom's ban on in-person church services amid the coronavirus pandemic, in a split ruling that found that government's emergency powers override what in normal times would be fundamental constitutional rights.

The 9th Circuit Court of Appeals ruled Friday that the South Bay United Pentecostal Church in San Diego cannot reopen immediately, the Los Angeles Times reported. In this case "constitutional standards that would normally govern our review of a Free Exercise claim should not be applied," the two judges in the majority wrote in their order.

"We're dealing here with a highly contagious and often fatal disease for which there presently is no known cure. In the words of Justice Robert Jackson, if a '(c)ourt does not temper its doctrinaire logic with a little practical wisdom, it will convert the constitutional Bill of Rights into a suicide pact,'" they wrote.

The decision is likely to further anger opponents who claim that California's rules to stop the spread of the virus violate religious freedoms.
Related listings
U.S. Law Review

05/17/2020

Lawyers for Indiana's attorney general are arguing he has the legal right to remain in office even while serving a 30-day suspension of his law license for groping four women. The arguments filed Friday with the state Supreme Court come after R...

U.S. Law Review

05/03/2020

The Wisconsin Supreme Court announced Friday that it will hear oral arguments early next week in a lawsuit seeking to block Democratic Gov. Tony Evers' stay-at-home order.The justices ruled 6-1 to accept the case and scheduled oral arguments fo...

U.S. Law Review

04/19/2020

A federal judge issued a limited temporary restraining order on Governor Kelly's order banning religious gatherings of ten or more people. The ruling was made by Judge John W. Broomes Saturday evening.Kelly responded, saying, "This is not about relig...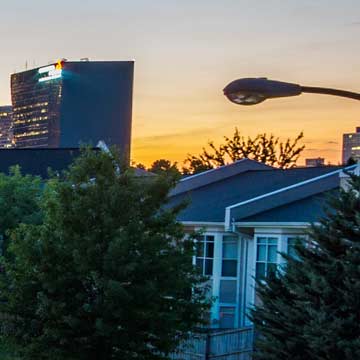 USCIS Adjusting Premium Processing Fee
U.S. Citizenship and Immigration Services (USCIS) announced today it is adjusting the premium processing fee for Form I-129, Petition for a Nonimmigrant Worker and Form I-140, Immigrant Petition for Alien Workers beginning on Oct. 1, 2018 to more effectively adjudicate petitions and maintain effective service to petitioners.

The premium processing fee will increase to $1,410, a 14.92 percent increase (after rounding) from the current fee of $1,225. This increase, which is done in accordance with the Immigration and Nationality Act, represents the percentage change in inflation since the fee was last increased in 2010 based on the Consumer Price Index for all Urban Consumers.

"Because premium processing fees have not been adjusted since 2010, our ability to improve the adjudications and service processes for all petitioners has been hindered as we've experienced significantly higher demand for immigration benefits. Ultimately, adjusting the premium processing fee will allow us to continue making necessary investments in staff and technology to administer various immigration benefit requests more effectively and efficiently," said Chief Financial Officer Joseph Moore. "USCIS will continue adjudicating all petitions on a case-by-case basis to determine if they meet all standards required under applicable law, policies, and regulations."

Premium processing is an optional service that is currently authorized for certain petitioners filing Forms I-129 or I-140. The system allows petitioners to request 15-day processing of certain employment-based immigration benefit requests if they pay an extra fee. The premium processing fee is paid in addition to the base filing fee and any other applicable fees, which cannot be waived.